Join us for our BFG series on food & consumer goods to hear from leading corporations who will dive into their more responsible & consumption journey.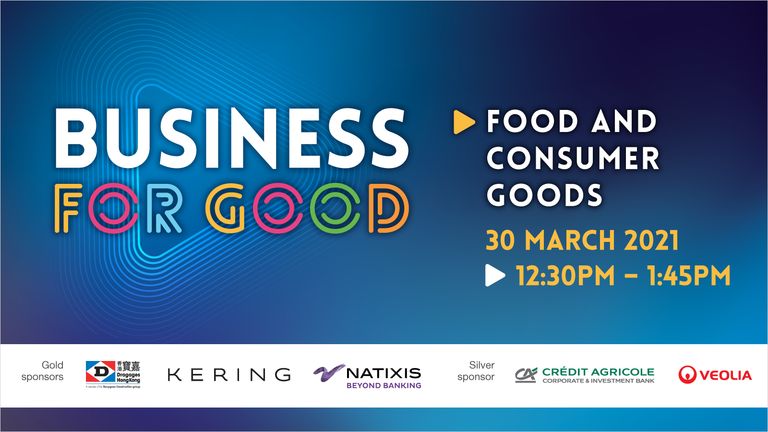 After the success of our webinars about B-Corporations in June, sustainable finance in November 2020, and responsible consumption and production in January 2021, our Business for Good series is back for its next webinar about food and consumer goods.

Join us to hear from leading corporations in a market dominated by questions around sustainability. Discover their concrete experience and vision in tackling some of the largest challenges facing society and driving more responsible and meaningful consumption.
We're delighted to welcome our keynote speaker Julia Holiday, Sustainability Project Manager, Valrhona, who will explain the reasons behind her company'sjourney to becoming a B-Corporation.
In the panel session, Neelam Ganglani, Partnership Development Manager, Green Monday and George Padelopoulos, Head of Responsible Sourcing (EMEA), Offer and Sourcing, Kingfisher plc, will join the chat to discuss the global movement towards more sustainable consumption around food.
They will be joined by Sebastien Pivet, QA Director (Health & Beauty retail), and Group CSR Director, A.S. Watson Group, who will moderate the session.

More speakers to come!

Interested in sponsoring our change-making Business for Good series? Find out more about the premium visibility we can offer your company in our Sponsorship Kit.