Our annual sourcing symposium Made in Asia 2020 celebrates its 10th edition by addressing a key issue for the industry: progressing from sustainable to responsible sourcing - why and how? Don't miss the opportunity to join us at this one-day conference as the sourcing industry reshapes itself to become more sustainable.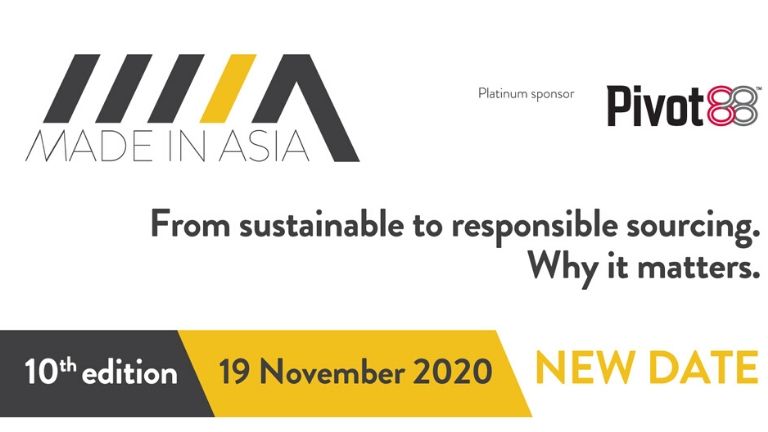 THE SOURCING SYMPOSIUM
The sustainability challenges we face are not looming in the future. They're pressing on us today.

Consumers and stakeholders increasingly demand greater transparency on the origins of products. Where they come from, what they contain, how they were made.
These are the stakes: As a global society, we're already exceeding the limits of the planet's natural commodities. Continue as normal and we'll need the equivalent resources of two planet earths by 2030.

Retailers and industry have an essential role to play in reversing this worrying and inevitable trend.

Throughout the day, sourcing experts, NGOs, brands, manufacturers and retailers will share how to overcome the challenges to implement responsible business practices and explore a renewed approach for sourcing.

Join our full-day conference and get key insight to drive change and shape a new sourcing industry model.
It's time to walk the walk.

WHY YOU SHOULD ATTEND
- Learn from 15+ expert speakers from leading companies and organisations
- Meet 200 decision-makers and key players in the sourcing industry
- Networking opportunities throughout the day
TICKET PRICES
- Members rate - 1,800 HKD
- Non-members rate - 2,300 HKD