Back to the search
Digital Business Lab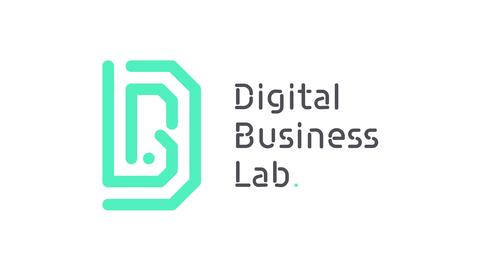 Digital Business Lab is an integrated creative and performance-driven social media agency that promises to increase brand desirability and customer engagement using meaningful content produced by its multicultural team of 12 different nationalities. We have been specializing in social media for over eight years, running localized tactics and people-centric campaigns across Asia (including in and out of China) to upgrade businesses' social media experiences and elevate their performance to a new height with the best ingredients that Social Media has to offer.
Digital Business Lab's daily mission is to mix and match all the most effective social media innovations. Recognized as an official Facebook Marketing and Tencent advertising partner, the agency's formula for success is built on its flair for synchronizing the most effective social media strategies, including inspiring short videos/live production, authentic partnerships with influencers, and ultra-targeted ad campaigns.
With a focus on paid social media, creative video & Live production, influencer marketing, and performance monitoring, whether businesses are aiming to enter and/or develop a new market in Asia or China, acquire a new audience, boost engagement or drive conversion to their eCommerce or offline stores, the Hong Kong & Singapore based social media marketing agency will support businesses' goals with holistic social media activations.
It includes adopting advanced social media tactics ad retargeting to drive sales from the audience with high interest and cost-effective yet engaging social media formats, such as leveraging AR filters, live shopping, etc.
Digital Business Lab's years of 100% social media specialized experience in Asia accumulated numerous collaborations with a wide range of B2C, B2B, B2G, listed companies clients, and across industries for international leaders such as New World Development, Kering, Nissan, BNP Paribas, and Diginex. We have supported many of Asia's most exciting industries, from art & cultural activities, FMCG, luxury, art, automobile to 2021-trending start-ups in blockchain, consumer electronics, eLearning, etc.
With a solid in-house team of campaign managers, creative video experts, and performance analysts, Digital Business lab combines social media expertise across key leading Western and Asian ecosystems, cultural diversity expertise, and innovative social media interactive experiences to provide the most integrated, creative & localized social media strategy.
Ultimately, the agency is effectively supporting businesses' growth, reach their next wave of consumers, i.e., Generation Z, and enter a new market or new social media platform in Asia. Our clients will inspire, give away emotions, entertain and resonate with their audience with an instant and targeted social media experience via valuable content and compelling video productions, such as live streaming, AR filter, 3D animations, & social listening, etc.
Despite the Covid-19 context, the agency is seeing impressive growth and will be expanding to Shenzhen soon.
"Social media is about inspiring with an instant and targeted experience. That's what we do," says Digital Business Lab Founder and CEO Albin Lix.
For more detail (contacts) or consult the worldwide directory, become a member and login to the private area of our website.
Contacts