Club Med is ready to reconnect with MICE Groups with new Safe Together measures in place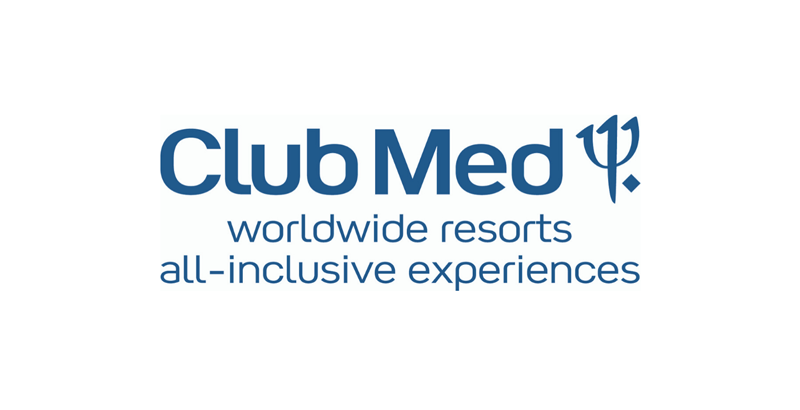 Club Med, the global leader of Premium All-Inclusive experiences, is implementing heightened measures for Groups to reconnect with ease. To cater to clients' higher hygiene expectations post-COVID19, Club Med has launched a Safe Together program in collaboration with Ecolab, a Guest Assurance Program with heightened measures for hygiene and safety standards. Club Med also offers dedicated assistance throughout the planning process to help companies stay stress-free and focus on business-critical matters.
"In this unprecedented era for the global travel industry, Club Med's goal is to ease businesses into a new normal meeting experience. For the past three months, we have worked on new processes to anticipate every concern that companies may have while organizing corporate trips and, help translate them into a robust plan for their peace of mind," says Xavier Desaulles, Chief Executive Officer of Club Med Markets, Asia Pacific.
"Club Med is ready to welcome firms back at our resorts. Our plan includes increased flexibility in our corporate booking policies; partnering with certified global bodies to ensure hygiene measures of high industry standards, as well as conducting regular training with our resort teams, to ensure prompt readiness to the evolving situation."
Strong partnerships with hygiene specialist, Ecolab and certification body, CCIC
All Club Med all-inclusive resorts across Asia will adhere to a stringent safety and hygiene standards outlined by Ecolab, the global leader in water, hygiene and infection prevention solutions and services that protect people and vital resources. Clients will be able to enjoy the essence of Club Med in a secure environment, with an added reassurance. Across Greater China, food safety procedures as well has public areas are certified by China Certification & Inspection Group (CCIC), a professional auditing of food safety and public hygiene.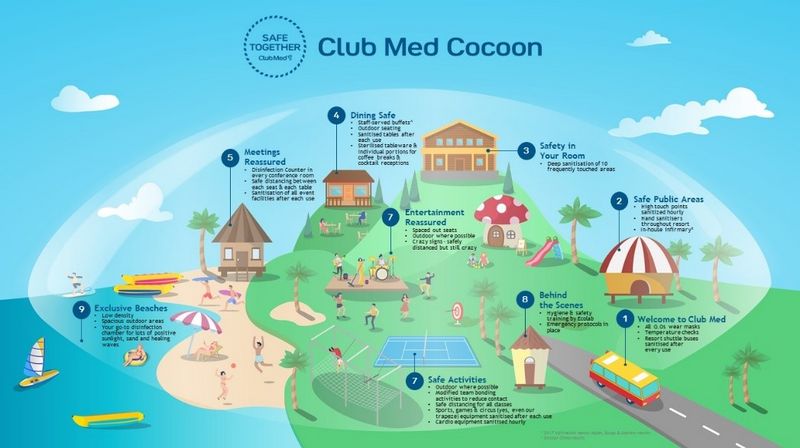 Club Med has low-density resorts tucked away in idyllic destinations surrounded by nature, bringing clients close to the great outdoors that they are longing for.
Each Club Med resort spans across an average of 50 acres and have buildings limited to 10% of the total land space. These conditions allow for spacious settings that allow for safe distancing and cater to well-ventilated alfresco corporate events, a unique selling point of Meetings & Events by Club Med. Coupled with revised guidelines on activities, attendees will be able to reconnect with their teammates freely through outdoor team bonding exercises, sunset cocktail parties by the garden, alfresco gala dinners and more.
Assurance right from the beginning
A well-thought-out plan awaits corporate clients. From enquiry to booking, Club Med takes into consideration the local and global travel restrictions and adopts a flexible approach which allows businesses more leeway to deal with changing travel restrictions.
Meetings & Events by Club Med invites companies to enjoy a business trip at one of our more than 70+ resorts for as little as HKD 900 per person per night. Attendees can enjoy a premium all-in package, including daily full board, an unlimited all-day open bar, a full schedule of sports and activities, nightly entertainment, as well as various team bonding programs.
For more information on Club Med's safety and hygiene measures, please visit https://www.clubmed.com.hk/l/safetogether