HongKongEcho: The values and vision at the heart of L'Oréal's drive for a better beauty industry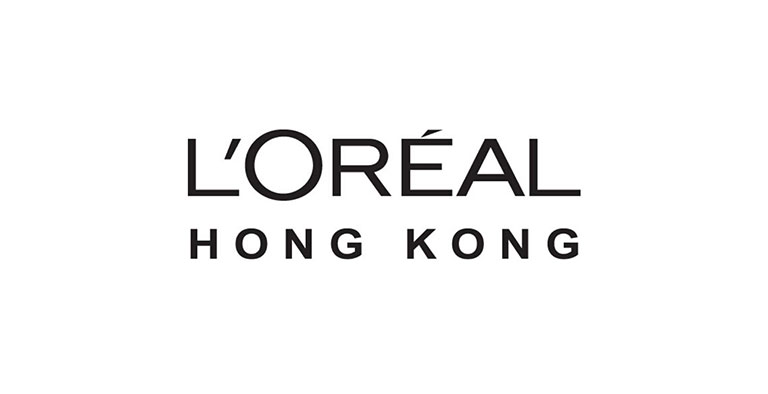 L'Oréal can raise eyebrows as well as style them. From environmental impact product labels to carbon neutral sites, Eva Yu (President and Managing Director of L'Oréal Hong Kong) says their positive impact sets them apart as one of the boldest in the beauty industry.
HongKongEcho: The global CEO of L'Oréal has emphasised that the way you do business is just as important as the business itself. How do you interpret that mission statement?
Eva Yu: I think it's important to emphasise that the expectations for how companies do business have changed dramatically in the last two decades. Today all our stakeholders expect a more sustainable business model – whether it be our shareholders, consumers, clients or employees. Obviously, that runs in parallel with very clear impacts we see today on the environment.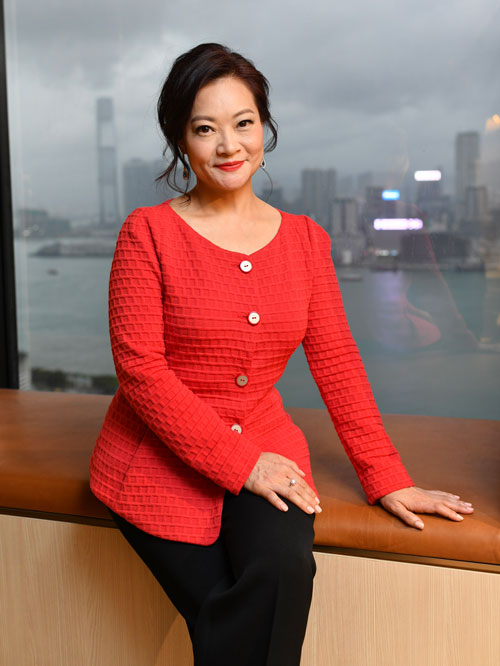 HKE: Much of those impacts are caused by human activities, including industries such as fast-moving consumer goods (FMCG). What role do you have to play?
EY: We strive to be a true role model in the industry. We have just launched a new plan around our global commitments to sustainability called L'Oréal for the Future which sets out measurable objectives for 2030 to ensure our activities are compatible with a resource-constrained planet. It includes targets such as achieving carbon neutrality in all our sites by 2025 among a host of others in the areas of climate change, water sustainability, biodiversity, and preserving natural resources.
HKE: There must be a range of practical implications across your supply chain to make those ambitions a reality.
EY: I would emphasise that we're not starting from scratch. These sustainability-driven measures have been a major focus for us over the past 15 years or so.
For example, in our manufacturing sites we leverage a host of technologies such as building solar panels, while also purchasing greater renewable gas and electricity. Alongside optimising building designs and energy processes, it has helped 35 of our industrial sites to reach carbon neutrality. Our Hong Kong office has also achieved Gold standard in LEED certification, while using 100% renewable energy and responsibly sourced paper.
That is just one aspect alongside many others, such as packaging. On that front in all of our paper, cardboard, and wood-fibre based packaging, we are targeting to use only materials from responsibly managed forests. Last year, that accounted for all paper used in product instructions as well as 99.9% of cardboard used for product packaging.
"We don't want to necessarily make special privileges for women – we don't have to."
We recently developed an environmental and social product impact labelling system which provides a score from A to E, with an 'A' product considered as 'best in class' in terms of environmental impacts. The method was endorsed by independent scientific experts and data have been verified by an independent auditor. The labels and scores are publicly accessible information for consumers. The first brand to implement the new system in 2020 is Garnier for its hair care products in France. We expect this labelling system to be extended to other countries and L'Oréal's products in the near future.
Beyond this innovation, we have committed to making 100% of our plastic packaging refillable, reusable, recyclable or compostable by 2025. Overall a lot of work has to be done to ensure everything we do has a positive impact on the economy and the wider ecosystem.
HKE: How about the positive impacts within the company itself when it comes to topics of diversity and inclusion?
EY: These are key values for the company. After all, by our very nature as a beauty company we create products for people from all cultures and backgrounds across the globe. Our portfolio is incredibly diverse with products for a range of lifestyles and expectations. So, in that sense we believe our team needs to reflect these differences to help us bring about more innovation and ideas.
HKE: How does that relate to your team in Hong Kong?
EY: The office here is comprised of three entities as we not only cover the local Hong Kong market but also include the regional headquarters and travel retail APAC. We're comprised of 34 different nationalities here in Hong Kong alone, which creates a great degree of diversity. In terms of my 12-person management committee – including myself – there are seven women, five men, and six nationalities.
HKE: Is it necessary to enforce this through key performance indicators?
EY: I don't think having a rigid number or percentage is ideal. The most important thing is the values of the organisation. If you look at our performance across the globe, we have ranked in the top five companies for gender balance for the last three consecutive years according to the Equileap rankings. We don't want to necessarily make special privileges for women – we don't have to. As long as we make sure people internally understand that there is equality at all levels.
HKE: L'Oréal was also named this year as the 6th most attractive employer for Hong Kong graduates in a survey by Universum – and the only from the FMCG sector. How much do the values of the company inform this ranking?
EY: We believe our positive impact in the community, society, and on the environment is really a bold and proven commitment. Employees want to be part of a company that is responsible on the sustainability front and is leading on diversity and inclusion. They want to be part of a company that is not driven by short-term profit but by a purpose.