Sustainable business is the future. Prepare for the economic rebound with this series of talks on the business benefits of doing good!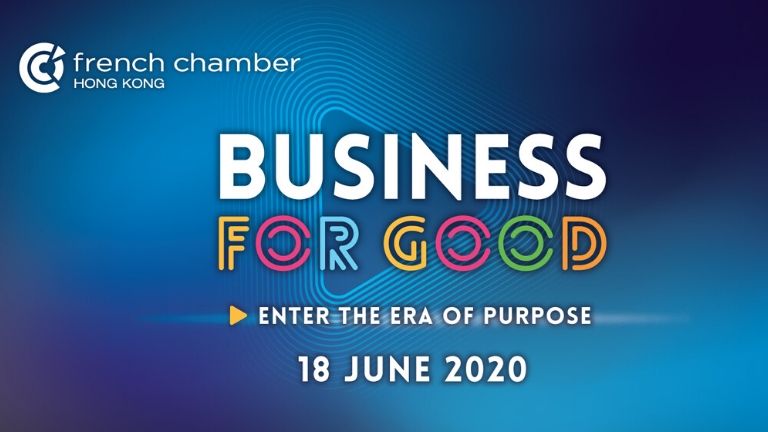 We are delighted to present 'Business for Good', a series of webinars and events to inspire, connect, and share solutions to reach global sustainable development goals.
As leaders in all kinds of organisations face the forces reshaping our world, the keys to corporate success are changing. For businesses to stay relevant, it is vital to reinvent models and strategies to address today's pressing challenges as business opportunities.
In times of crisis and adversity, creating and assessing a purpose-driven economy is fundamental for rebound as it prepares businesses to quickly adapt and respond to the changing consumers' needs and social responsibility.
Empowered by the new economic purpose, B Corporations also rose to accelerate impact investments and enterprises by building businesses that achieve social, environment goals along with financial objectives.
In the first installment of Business for Good, we will walk you through the concept and a global case study of the modern purpose-driven business model with speakers from the Economist Corporate Network, AIA, Medix Group and Shared Value Project. Successful entrepreneurs from a number of B-Corps will also speak about its potential to reset business focus and create impact across the globe.
Join us and a global movement of people using business as a force for good!
SCHEDULE
Morning session - Setting the scene - 8:30am to 10:00am
- Keynote: Sustainable Development Goals and inclusive growth: What are the key opportunities for positive change?
With Janet Pau, The Economist Corporate Network

- Panel discussion: A case study for shared value
Moderated by Gaelle Loiseau, CEO, Shared Value Project Hong Kong
Featuring Bonnie Tse, General Manager, Corporate, Strategy, and Wealth Management, AIA Hong Kong and Macau
and Sigal Atzmon, CEO, Medix Group
Afternoon session - Leading the change: B-corporations - 12:30pm to 2:00pm
- Keynote with K K Tse, Co-Founder & Chief Education Officer at Education for Good
and B-Lab leader, Hong Kong and Macau

- Panel discussion: The journey to B-corp
Moderated by Laure Korenian-Chabert, Sustainability Consultant at Grey Swans and Regional Representative for Sparknews
Featuring Stanislas Bocquet, Founder and CEO, PALO IT
and Laurence Frémy, APAC Regional Director, Laboratoires Expanscience