French Chamber is supporting the HK Institution of engineers for its webinar on decarbonisation part of The HKIE Environmental Division Annual Forum.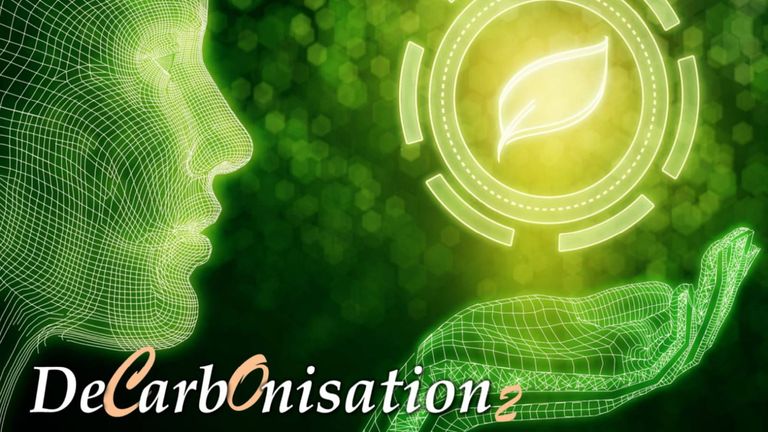 Further to the public engagement exercise on the long‐term Decarbonisation for Hong Kong undertaken by the Council for Sustainable Development and the Paris Agreement with nearly 200 signatories, Hong Kong, like other developed countries and world cities, should share its climate responsibility, especially to address extreme weather conditions arisen in recent years and set Decarbonisation target.

In the Chief Executive's 2020 Policy Address, Hong Kong will strive for carbon neutrality by 2050. This long‐term vision to progressively advance to net zero carbon emissions, decarbonisation will be a major challenge and opportunity to drive changes in our city and our lifestyle. The primary objectives of this forum are to serve as a platform to communicate and review Decarbonisation strategies; share local and international practices and explore relevant digitalization & innovation for Decarbonisation. At the same time, we would like to know how technologies and development can become critical enablers for the transformation and present both opportunities and challenges to engineers.

The forum comprises the keynote session and four other sessions: i) Green construction; ii) Decarbonising generation through digitalization; iii) Hydrogen economy and iv) Experience sharing and best practices for Decarbonisation.

Register online here.
Programme:
GUEST OF HONOUR
Mr WONG Kam‐sing, GBS, JP
Secretary for the Environment, Environment Bureau, The Government of the HKSAR
OPENING ADDRESS
Ir Professor PL YUEN, President, The Hong Kong Institution of Engineers
KEYNOTE ADDRESS
Transforming Hong Kong into a Green and Smart City
Ir Dr the Hon LO Wai‐kwok, SBS, MH, JP
Legislative Councillor (Engineering Functional Constituency), HKSAR
Designing Future Ready Schemes – How Engineers can Lead on Decarbonisation
Mr David Symons, Director of Environment, WSP UK
INVITED SPEAKERS
Advancing Net Zero Carbon for Green Building
Ms Ada YS FUNG, BBS
Board Secretary, World Green Building Council and Board Director, Hong Kong Green Building Council
Decarbonising Construction
- Ms Emma HARVEY, Group Sustainability Manager, Gammon Construction Ltd
Electricity Generation – The Role of Machine Learning and AI
- Ir CS LEUNG, Head of System Operations, The Hongkong Electric Co Ltd
Towards Smart Energy Management ‐ An Integrated Approach Adopted in HK's Water Supplies
- Mr Chi‐sing WONG, Chief Electrical & Mechanical Engineer/Maintenance, Water Supplies Department, The Government of the HKSAR
- Professor Michael LEUNG, Professor, School of Energy and Environment and Director, Ability R&D Energy Research Centre (AERC), City University of Hong Kong
International Hydrogen Strategies
Dr Rolle CARSTEN, Executive Director, World Energy Council
And other speakers