How to leverage WeChat Mini-Programmes to create new business opportunities?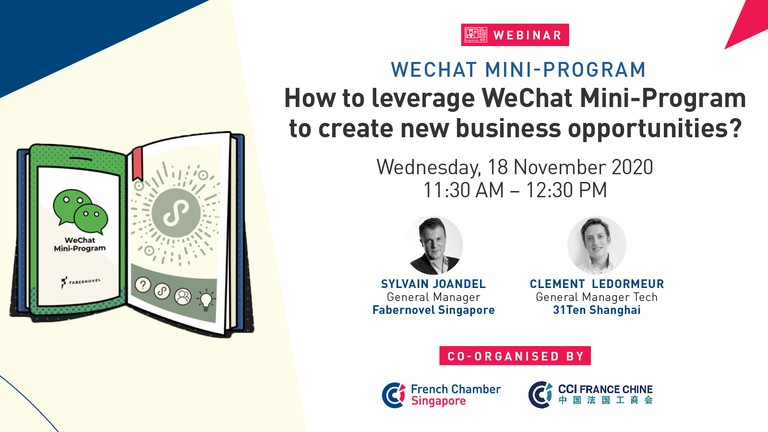 Launched in 2017, there are now more than 4 million WeChat Mini-Programmes (twice the total number of Apps on the AppStore) used by 450 million active users. Ubiquitous in the global Chinese consumer journey, it is critical to understand how B2C and B2B brands can leverage WeChat Mini-Programmes to:

Design unique and seamless digital experiences e.g. omnichannel customer experience, gamification, live streaming, augmented / virtual reality (AR / VR), etc.
Create new business opportunities in retail & e-commerce (smart retail, social commerce, etc.);
Engage, re-engage and create loyalty (data collection, segmentation, CRM, etc.);
Connect customers and staff through WeChat work.

During this keynote, our speakers will introduce the WeChat MP ecosystem, analyse and illustrate the mechanism of B2C & B2B WeChat MP through case studies.

SPEAKERS

Clément LEDORMEUR, General Manager,31Ten
Sylvain JOANDEL, General Manager Singapore, FABERNOVEL
REGISTRATION

To register, please contact Laury PACE at laury.pace(@)fccihk.com