Committees • Purchases • Foreign Trade & Import/Export • Actualités • Webinar • Companies news • Sectors & markets • Evènements • Webinar • Exceptional event • Privilèges • Transport, logistic & relocation Hong Kong • Business Advisory • Sourcing
[IN PERSON] Cross Chamber x Sourcing Committee: Readjustment of sourcing strategies to address geopolitical instability
Event ended
*please note that booking the event in your calendar does NOT mean that you are registered. You need to register first if you want to attend an event.
During this session, we will connect Sourcing Experts and discuss about Geopolitical instability and how retailer adjust their sourcing strategy.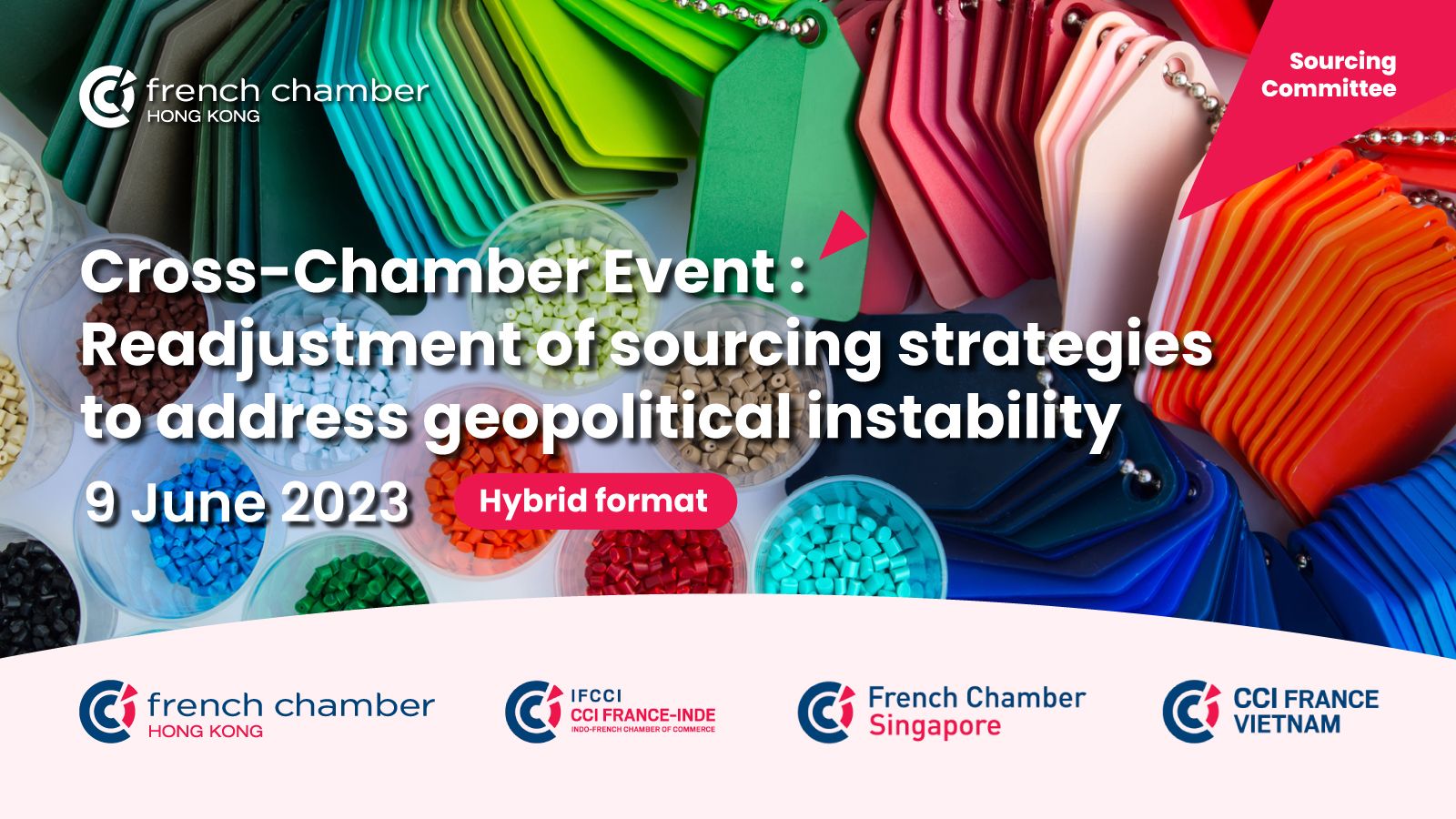 During this session, the French Chamber from New Delhi, Singapore, Vietnam and Hong Kong will participate to a common talk about the readjusment of the sourcing strategy in Asia. Experts will share insights and highlight new practice.