Join this kick-off webinar to discover how to play at the FCCI Challenge and raise your questions.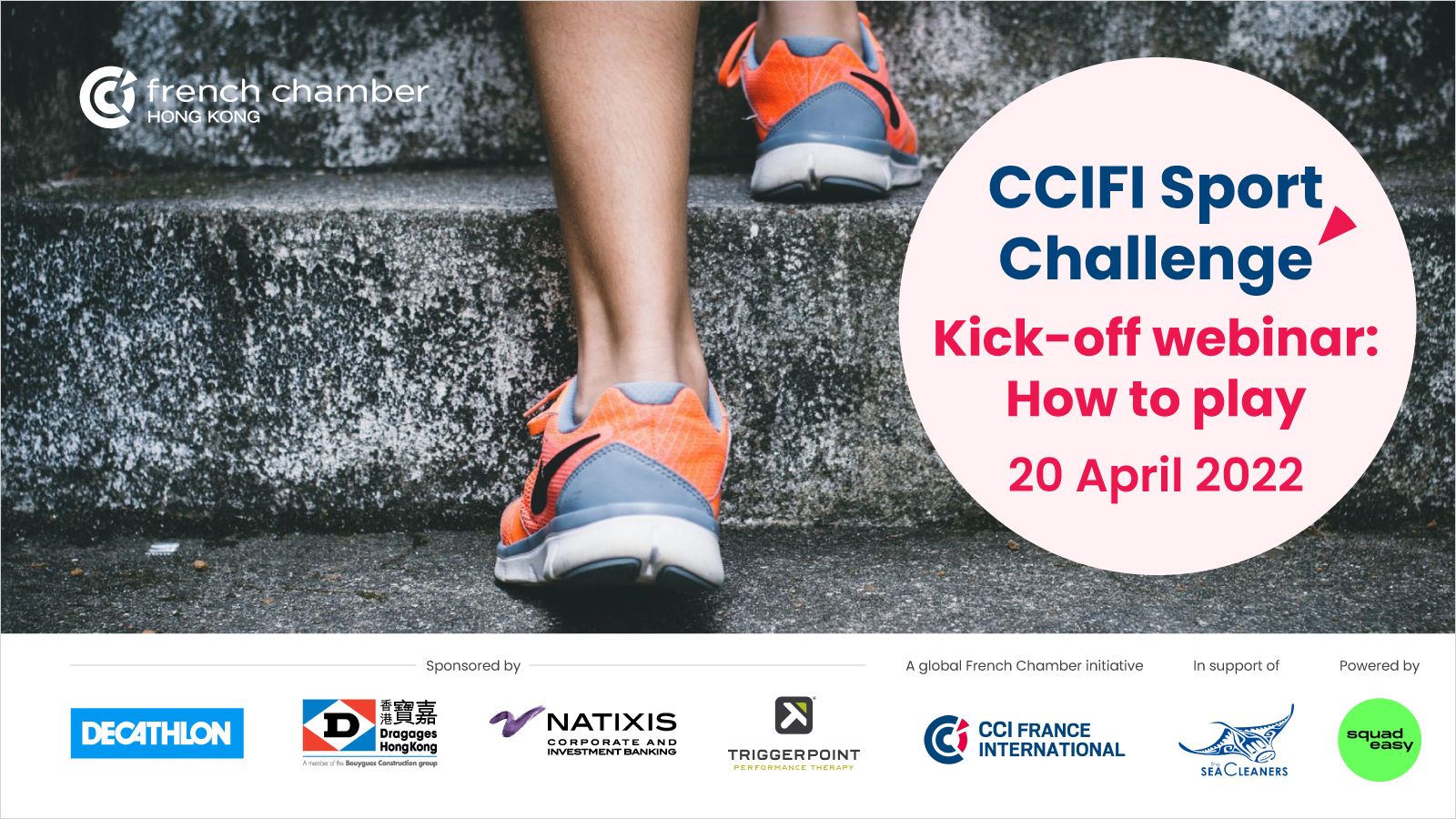 The French Chamber in Hong Kong is delighted to invite you and your company to take part in a members-only interactive sport challenge on a global scale. Our members can enter their company in the six-week challenge (from 22 April to 8 June) in groups of five colleagues. Points will be earned for several forms of exercise including walking, running, hiking, and cycling.
During this online session, our colleagues will walk you through the whole procedure of this challenge, explain to you how to use the application, as well as different functions, including quizzes, social walls, as well as other interactive features provided in the application.
#What to discover:
- How to download application and create / join your team
- What are the Sport Challenge's rules and sports included
- How to complete missions and quizzes
- How to earn points
- What are the prizes for winners