Join our signature luxury sector conference with a strong focus on China in this 6th edition.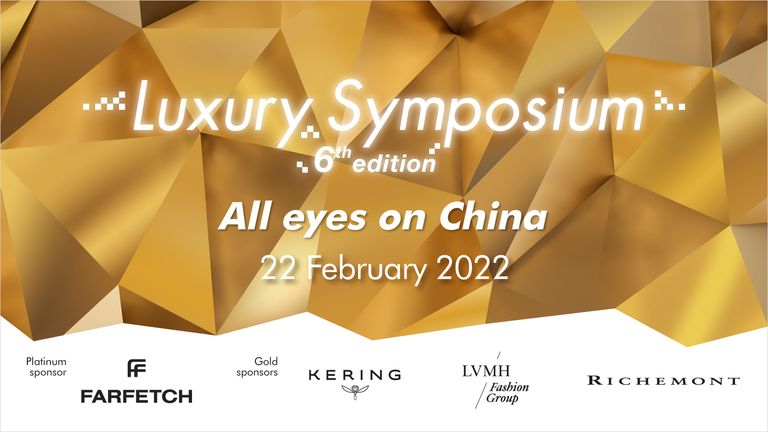 Hear from luxury industry leaders about why it's 'All eyes on China' at the 6th edition of the French Chamber's Luxury Symposium in half-day hybrid conference (in-person or online) welcoming speakers from around the world!
From practical insight into launching and managing a luxury business in China to understanding the evolving war for talent, our leading speakers will bring you their thoughts on the latest trends and topics that are shaping the sector today.
Hear from our experts:
Luca Solca, Senior Analyst, Bernstein
Jasmine Zhu, Founder and CEO, China and I and Expanter
John Ho, Founder and Chief Industrialist Investor, Janchor Industrialist Investing
Jean Liang, Managing Director, OnTheList
David Baverez, Private investor
Fabienne Pellegrin, Executive Director & Partner, LBB Asia
Marketa Ruzickova, Luxury Marketing Strategist, Agency Founder, Behind The Brands Ltd.
Julien Gaubert-Molina, Partner and CEO Ykone Asia, Ykone
Doris Wu, Senior Cultural & Marketing Researcher, Cherry Blossoms Intercultural Branding
Remi Blanchard, Client Services Director, Daxue Consulting
Programme coming soon, stay tuned!