Join us to hear M. l'Ambassadeur of France from China to better understand how the situation is evolving in China but also in France.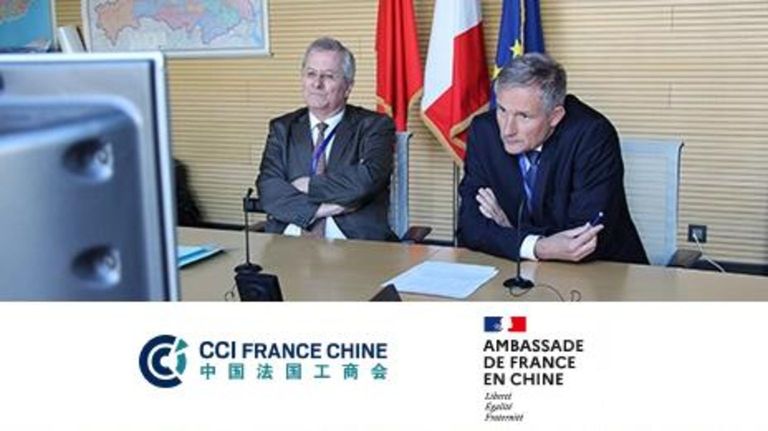 La CCI FRANCE CHINE et l'Ambassade de France en Chine, vous proposent un nouveau point business relatif à l'évolution de la situation en Chine mais aussi en France, le Vendredi 05 Février à 16h (Heure de Chine GMT+8).

M. Laurent BILI, Ambassadeur de France en Chine, M. Jean-Marc FENET, Ministre Conseiller pour les Affaires Economiques à l'Ambassade de France en Chine et des représentants de la Team France reviendront sur les actions en cours pour accompagner la communauté française, la situation sanitaire en France et répondront aux questions des entreprises françaises implantées en Chine.

Les informations de connexion seront communiquées par email, après inscription, quelques jours avant l'événement.
Organised by: