Join this Digital and Innovation session to hear about 'Environmental sustainability goes digital' with our panellists.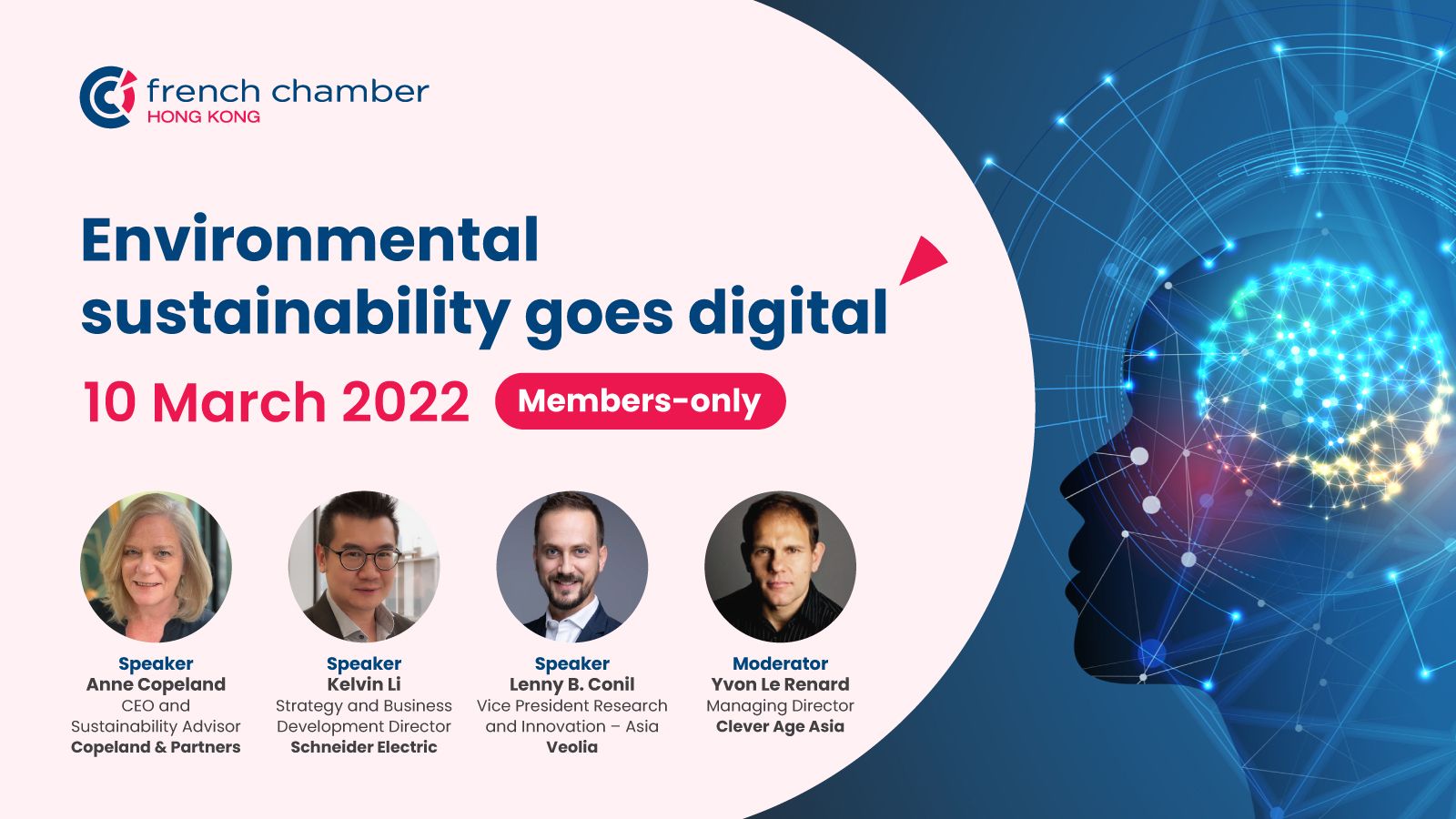 Join this online Digital Innovation Committee session to hear from Anne Copeland (CEO & Sustainability Advisor, Copeland & Partners), Kelvin Li (Strategy and Business Development Director, Schneider Electric) and Lenny B. Conil (Vice President Research and Innovation - Asia, Veolia) about about the need for digital industry actors to push for greater environmental sustainability in the sector.
During this session, moderated by the President of French Chamber's Digital Innovation Committee Yvon Le Renard (Managing Director, Clever Age Asia), speakers will walk us through the different Industry standards on environmental sustainability between Asia and Europe, KPI, use of data, and more. They will then demonstrate the drivers and demand coming from consumer, investor, government repectively, and the impacts of such initiative on clients and partners. Last but not least, they will also tackle the core reasons for which we need to start to push environmental sustainability in the digital industry, the resources required, as well as the benefit we could expect. Speakers will also leverage practical use cases during the session.