We are supporting The Consulate General of France in Hong Kong & Macau for this digital design session as part of their series 'Welcome to France'.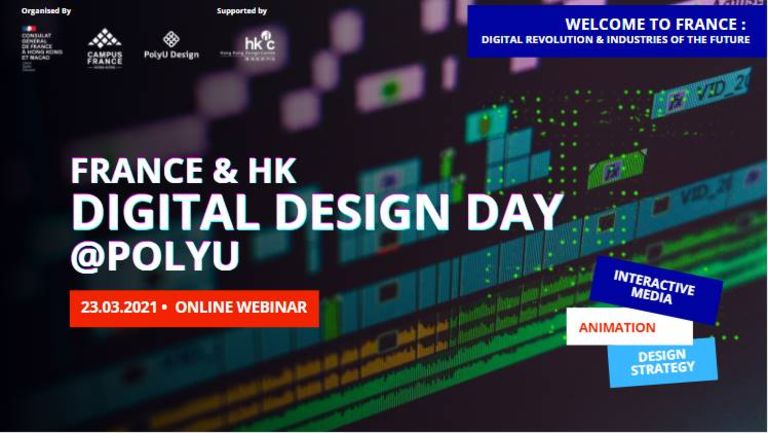 FRENCH & HK DIGITAL DESIGN DAY@POLYU

Keynote session on "Social Innovation - Inside the Creative Process of "Design for All"", reflected through specific application topics (i.e. Care & Medical, Sustainability, Digital, Urbanism) with experts from universities, companies and governments.

Two panel discussions focusing on selected application areas of Design with key industry and academic representatives on:
- Social Innovation: Inside the Creative Process of "Design for All" (follow through of keynote session)
- Design & Technology: Dive Deep into the Heart of Interactive Media & Animation

Whether you are interested in learning about first-rate technological developments evolving in both France and Hong Kong, industry insight and key skills to develop for future success, or considering a post-graduate degree – this event has something for everyone. Take this first step in making your dreams in France come true.

If you want to join this session, please click on this link to register.