MAZARS
Activity
Mazars in Hong Kong
We are an international audit, tax and advisory firm committed to helping our clients confidently build and grow their businesses. We always seek to understand our clients and their environments, adjusting our recommendations and support accordingly.
Present in over 90 countries and territories, we work together as one team across borders and functions to deliver exceptional and tailored services. We combine our skills and expertise with both a global perspective and local knowledge to provide clients with a broad array of professional services in audit and accounting, as well as tax, financial advisory, consulting and legal services*. We empower our people to help clients make the most of opportunities, operate with conviction, and give confidence to their stakeholders.
Mazars is a multicultural and united partnership with shared goals, values and service standards across the world. We take pride in our technical expertise and the quality of our work. With over 350 highly skilled professionals in Mazars Hong Kong, we operate 30+ offices in China with more than 5,000 staff. We have the skills and the scale to serve clients of all sizes, across all sectors, while remaining agile, personal and distinct in our approach.
We approach every piece of work with independence, accountability and a social conscience, and we take responsibility for shaping a sustainable industry as well as helping build the economic foundations of a fair and prosperous world.
*where permitted under applicable country laws.
中審眾環(香港)
我們是一家國際會計師事務所,致力協助客戶有信心地建立並拓展業務。我們務求了解客戶的營商環境,調整我們提供的方案以更好地支援他們。
遍佈超過90個國家及地區,我們是一個跨服務和跨地區的一體化團隊,客戶提供量身定制的服務。我們將本地的專業知識與國際視野結合,為客戶提供全面的專業服務,當中包括審計、會計、稅務、金融諮詢、商業諮詢及法律諮詢服務。我們相信團隊,讓團隊協助客戶從機遇中創造最大得益,堅定地經營,並令利益相關者對其有信心。
Mazars集團為一家多元文化,一體化合夥機制的機構,與全球共享一致的信念,價值和服務標準。我們以技術專業及高服務質素為榮。我們在香港擁有超過350名專業人才,並在中國地區一共營運了30間事務所及超過5,000 名專才,能夠為不同領域、規模的企業服務。同時,我們能保持一貫的方針──靈活,個人化且與眾不同。
我們對每一份工作都保持獨立思考,負責任並謹守社會良心。我們為業界的可持續發展而負責,致力創造公平及繁榮的經濟基礎。
*在適用的國家法律允許的情況下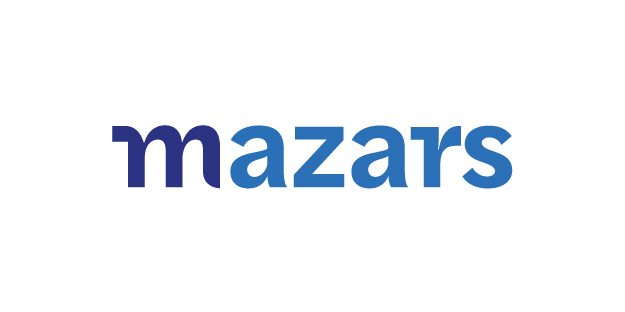 Industry
Accounting, audit
Consulting
Other Professional Services
Date of Establishment
1988
Number of Employees
350+ local
42,000+ worldwide
Nationality
French