VEOLIA HONG KONG HOLDING LIMITED
Activity
No corner of the planet is spared from the ecological crisis we are facing currently. The ecological emergency demands that we go beyond transition alone and adopt ecological transformation. This means radically changing patterns of production and consumption. It means placing ecology at the heart of every process and every assessment. It means providing radical, meaningful solutions to major problems, with and for its stakeholders.
In becoming the benchmark company for ecological transformation, Veolia is leveraging its 160 years of expertise and innovative capacity in the areas of water, energy and waste across the globe, and is committing to accelerating and expanding the deployment of existing solutions, while simultaneously creating the solutions of tomorrow.
With such ambition, this goal reinforces its "Resourcing the world" mission and is in line with the Group's purpose to contribute to human progress and achieving a better and more sustainable future for all.
This is how Veolia and its employees contribute each and everyday to resourcing the world.
IMPROVING ACCESS TO RESOURCES
Veolia offers operational solutions that consume fewer environmental resources and are more economically efficient, so as to expand both the potential and the accessibility of the resources available.
PRESERVING RESOURCES
Veolia develops solutions to conserve resources and optimize their use, while protecting their quality and efficiency throughout the usage cycle.
REPLENISHING RESOURCES
Veolia provides solutions for creating new "secondary" resources that will gradually offset the increasing scarcity of natural "primary" resources, generating new opportunities for social and economic development that protect the environment.
In Hong Kong, Veolia currently operates five facilities with 1793 employees:
- In the Waste activity, we operate the Sludge Treatment Facility (T-PARK) in Tuen Mun, landfills and restored landfills such as the South East New Territories Landfill Extension (SENTX Landfill) in Tseung Kwan O, the Chemical Waste Treatment Facilities (CWTF) in Tsing Yi, the Organic Resources Recovery Centre (OPark1) in Siu Ho Wan

- In the Energy activity, we operate the Kai Tak District Cooling System in Kai Tak and the Building Energy Services of the Hong Kong Data Centre of Digital Realty in Tseung Kwan O.
Together with our joint venture partner Southa Group, we also specialize in packaged building services and manage more than 18 projects in public and private hospitals, government sites and commercial buildings, with an ultimate vision to accelerate building energy performance.

BACKGROUND
Veolia Group aims to become the benchmark company for ecological transformation. Present on five continents with nearly 220,000 employees, the Group designs and deploys useful, practical solutions for the management of water, waste and energy that are contributing to a radical turnaround of the current situation. Through its three complementary activities, Veolia helps to develop access to resources, to preserve available resources and to renew them. In 2022, the Veolia group provided 111 million inhabitants with drinking water and 97 million with sanitation, produced 44 terawatt hours and recovered 61 million tonnes of waste. Veolia Environnement (Paris Euronext: VIE) achieved consolidated revenue of 42.885 billion euros in 2022. www.veolia.com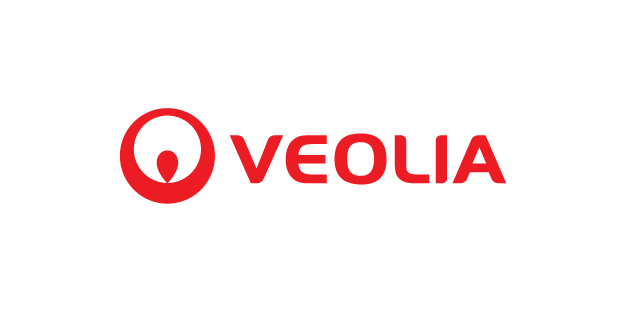 Industry
Energy & Power
Water & Waste treatment
Number of Employees
820 local
179,000 worldwide