How the French Chamber helped local company Winco Design Limited with business development in Hong Kong
'A valuable support for companies aiming to establish potential partners in Hong Kong' – How the French Chamber assisted Winco Design Limited in developing future business opportunities with renowned clients.
Hear from Mathieu Lefebvre, Design & Marketing Director of Winco Design Limited, about his experience in developing business relations through the business services of the French Chamber in Hong Kong.
Please tell us more about your project and why you contacted the French Chamber in Hong Kong
As a local Hong Kong design agency & contractor, with the specificity of owning our factories in China, it is really key for us to continue expanding and partnering with international companies, especially the French and francophone ones as they are leading the luxury retail industry - they are the most demanding but also the most satisfying in terms of challenges to achieve for our teams.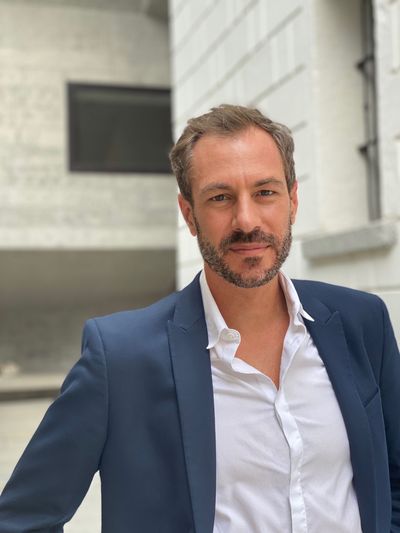 How did the team help you in your business development?
All the information you shared with us was really precious to prepare our client meetings and we still appreciate our collaboration even a number of months later, as new clients and partners are still continuing to ask us to provide design and construction solutions for their upcoming projects.
It's impressive that you arrange so many meetings with renowned potential clients.
What was the result of this business mission?
Following your input and connections, we collaborated with a few of your leads to support their projects, for instance with famous fashion or cosmetic brands, and restaurants. We even continue to be contacted by, for example, as we speak, a very famous jewellery brand for an exhibition in a trendy Hong Kong location, I hope I can tell you more about it soon!
Any final thoughts you would like to share?
You are definitely an exceptional long-term partner to support our growth and we wish to continue to participate in your different business development programs. As we relocated in a new 600 sqm office last year with a constant growing team of design experts, we will certainly need your expertise to reinforce our business connections.
Thanks a lot to the French Chamber team for your massive efforts and great support regarding the connections you have made for Winco to increase its network.
---
For more information about how the French Chamber can support your business development in Hong Kong, please contact sabrina.chien(at)fccihk.com
---
About Winco Design Limited
Winco Design Limited is an energetic, passionate, and professional design, manufacture and build company servicing an array of diverse businesses in Asia Pacific. We now offer value added services from small to large scale retail design & visual merchandising solutions, residential & commercial interior design and architecture projects.
To cope with the dynamic market challenges, we extended our services to industry sectors such as hotels, shopping malls, and show flats. Such expansion drives collaborations with our trusted design partners, JAAK and OUI who share a common vision and core values to create a next level enterprise, Winco Group International, to further enhance our strengths and leverage our resources.