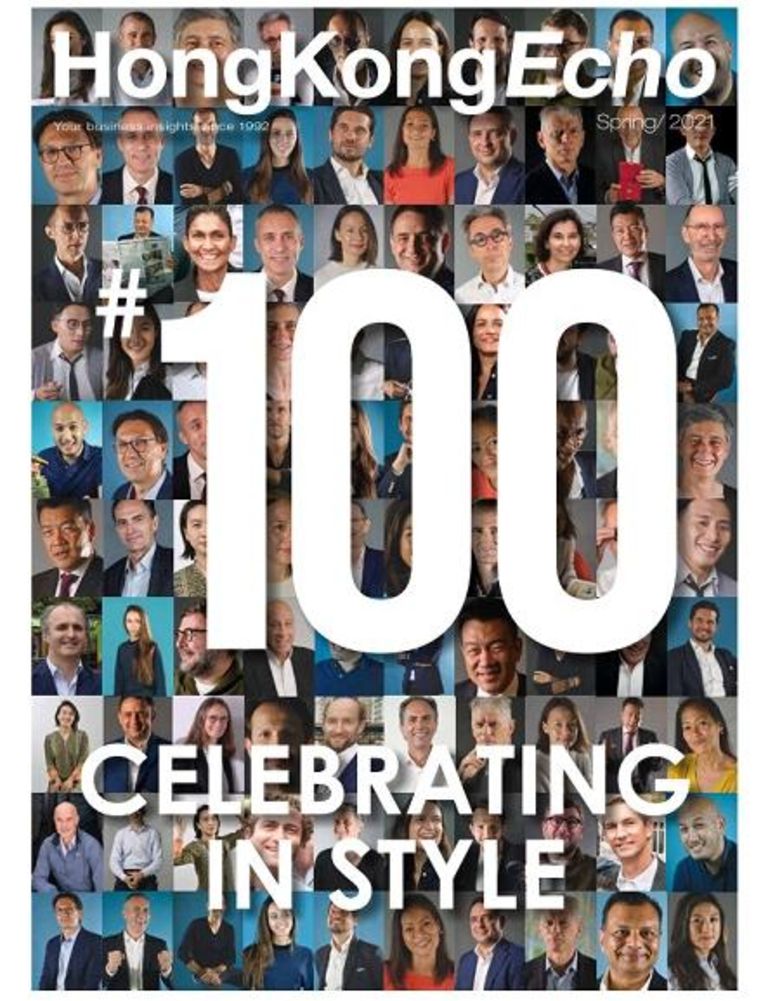 Read the Hong Kong stories of 24 leading business personalities in this landmark edition of our signature magazine.
Since its inaugural publication in 1992, HongKongEcho has featured insights from some of the biggest names in business that the city has to offer.
For this landmark 100th edition, we asked a host of business leaders to pen a more personal contribution by telling us their Hong Kong story. We're proud to present you this celebration of Hong Kong as testimony to the city's unique ability to charm all those who call it home.
Thanks to our contributors:
Paul Clerc-Renaud (Honorary President, French Chamber in Hong Kong)
David Baverez (Private Investor and Business Angel)
Ellie Tang (Head of Sustainability, New World Development)
Hervé Guinbert (Director - Hong Kong office, Banque Transatlantique)
Pierre-Eric Saint-André (President, French Chamber in Hong Kong, Chairman & CEO, Bouygues Batiment International, and Chairman, Dragages Hong Kong Limited)
Paul Yang (CEO Asia Pacific, BNP Paribas)
Thierry Neveux (Asia Pacific Director, Moulin Roty)
Cassandre Daigre (Managing Director, Wild)
Deniz Güven (CEO, Mox Bank)
Damien Dernoncourt (Founder & CEO, Naga Brands)
Allan Zeman (Founder, Lan Kwai Fong Group)
Rebecca Silli (Partner, Tiang & Partners)
Girish Jhunjhnuwala (Founder and CEO, Ovolo Hotels)
Cyril Aubin (Managing Director, Hong Kong Tramways)
Benjamin Quinlan (Founder and CEO, Quinlan & Associates)
Arnaud Castel (Founder, kapok)
Wesley Ng (Founder & CEO, CASETiFY)
Claire Hsu (Co-Founder & Executive Director, Asia Art Archive)
Patricia Dwyer (Founder, The Purpose Business)
Maxime Pruvost (Founder, BEE Retail)
Natalie Chan (Founder, OWN Academy)
Yvan Corno (Founder, Oqido)
Jean-Michel Jacob (President, Asia Pacific, Dassault Aviation)
Gaëlle Olivier (CEO Asia Pacific, Societe Generale)