Digital transformation: A sustainable evolution journey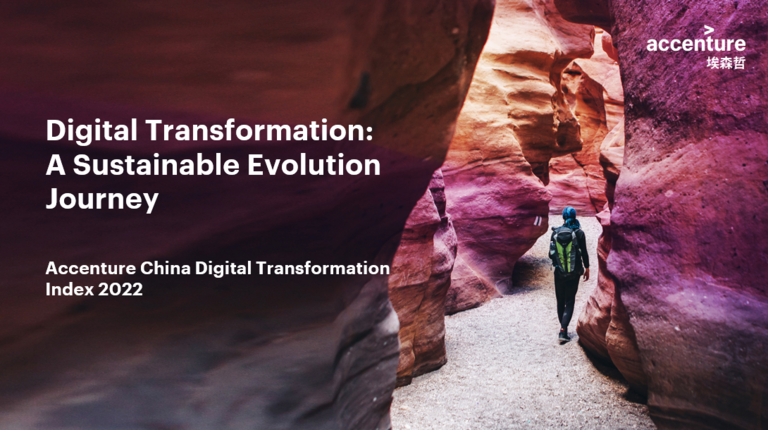 This is the 5th consecutive year for Accenture to launch the China Enterprises Digital Transformation Index Research.
In 2022, 17% surveyed companies emerge as Champions, and four distinctive characteristics set them apart from the other companies.
Accenture debuts its Digital Enterprise Evolution Roadmap that helps companies chart their course of digital transformation.
Accenture has listed six key areas of action that can help Chinese companies respond to short-term pressures while growing their businesses in the long run.
To read the full report, click here.