Companies news
PALO IT selected 2021 World Economic Forum New Champion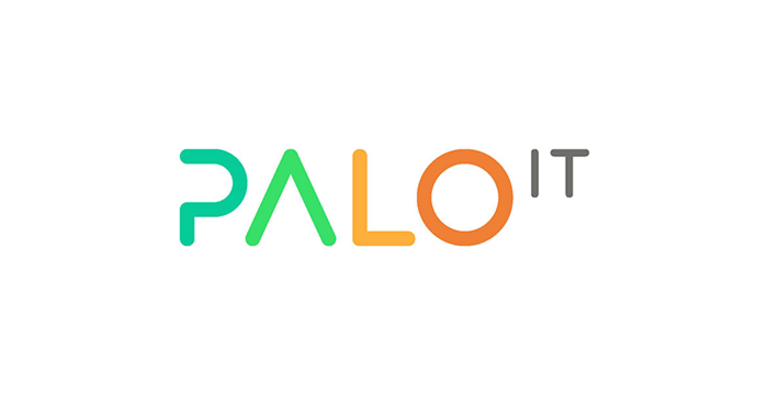 The World Economic Forum has long been a bastion for change. Established in 1971 with the ethos of "improving the state of the world", the organisation has branched into various other fields and focuses to make this aim a reality. The New Champions programme is one of the latest, exciting developments in the group's rich history.
In a nutshell, New Champions are a group of 100+ dynamic, high-growth companies that are applying new business models and emerging technologies in their everyday work. Above all, members of the community put their unique expertise to use for the betterment of society and our planet, ensuring that sustainable growth strategies are applied to their fullest potential during the fourth industrial revolution.
PALO IT's acceptance into the 2021 programme is a privilege and responsibility, and also serves as a marker for where we—and technology companies—can make a difference as we sally forth in the coming years.
More and more, artificial intelligence, AR/VR, big data, blockchain, and numerous exponential technologies are putting their transformative power on display, and have already had humongous impact on our society and daily lives. Usages of such technologies take many shapes and forms. While the good, the bad and the ugly have already been observed, there are limitless positive outcomes possible at the hands of this innovation as well. That's where we land as a company in the grand scheme of things—ensuring that technology is applied to better our world.
The New Champions roster is full of businesses pushing the envelope in their respective industries. From tech trailblazers like Mozilla, Axtria and Codewise, to those rethinking waste management and energy norms like Ankorgaz and BB Energy, there is a wealth of opportunity and inspiration apparent in our fellow members.
Inspiring because now more than ever we are finding likeminded partners in the ESG (environmental, social and corporate governance) realm. Years ago, being an impact-focused business was a niche affair. Especially in a field as cutthroat as technology, profit metrics often stood as the only common thread between businesses. Nowadays, the focus is moving from shareholders to stakeholders. This sea change is allowing for the creation of long-term value, instead of just short-term gain.
At PALO IT, this focus began to take shape as we achieved B Corp certification in our Singapore and Hong Kong offices, as well as our legal designation as an "entreprise à mission" in France, defined as a business whose environmental and social goals are aligned with its purpose and set out in its Articles of Association.
Using the UN Sustainable Development Goals as our North Star, and now as WEF New Champions, we are further committed to helping organisations and businesses to:
Rapidly turn new ideas and business models into digital products and services that provide both business value and positive impact
Transform organisations and their technology capabilities, and inspire their people to embrace Agile ways of working to become more resilient and scalable
But, beyond our own benchmarks, our work with innovative businesses and organisations is going to be key in achieving meaningful change as we look towards the future. Our goal is to focus our efforts in developing projects that serve at least one SDG. A few examples:

GOAL 3: Good Health and Well-being - Building a one-stop platform that streamlines access to emotional and mental health resources
GOAL 6: Clean Water and Sanitation – Our work leveraging technology to automate greenhouses
GOAL 8: Decent Work and Economic Growth - Sustainable digitalisation across the coffee value chain
GOAL 9: Industry, Innovation and Infrastructure - A homegrown app promoting better business and more sustainable practices in the construction industry
GOAL 10: Reduced Inequality - Gamifying the way athletes with special needs keep fit and have fun
GOAL 11: Sustainable Cities and Communities - Using Blockchain technology to work towards green mobility
GOAL 12: Responsible Consumption and Production - Transforming businesses via a social and ecological measurement tool
GOAL 13: Climate Action - Revolutionising fitness technology for renewable energy
We certainly can't go about this endeavour alone. There are massive implications in the tech sector and in the industries that we serve, and it is our goal to together build products, services and business models that provide both business value and positive impact.
Becoming a WEF New Champion is a crucial moment, but it's only the beginning of our journey in using tech as a force for good. We hope you'll join us!