GRAND OPENING OF THE BREATH OF LIGHT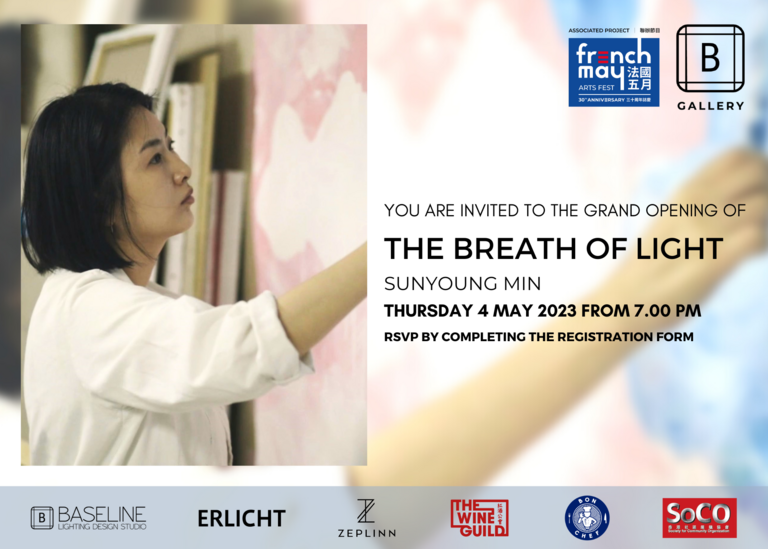 THURSDAY 4TH OF MAY FROM 7PM
Baseline Gallery is happy to invite you to the VIP Grand Opening (Registration Only) of The Breath of Light, an exclusive exhibition by Korean artist Sun Young Min. This new series is inspired by her experience since landing in Hong Kong in 2016 after ten years in Paris and relates how her vision of the lush city has evolved over the years.
Enjoy crémant and canapes while exploring Hong Kong through the eyes of Sun Young Min.
RSVP by completing the registration form.
More info on the news here.