Companies news
HongKongEcho: Back to school
The data analysts of tomorrow are the decision makers of tomorrow. At least that's the plan, according to Professor Lancelot James.
Should we all start learning data analytics? "Well, it will probably become about as necessary as knowing Excel," says Professor Lancelot James. Suave, expressive, and never short of an anecdote, the Jamaican-born academic confides that he wasn't entirely sure about sitting down for an interview. "But my girlfriend intervened, so here I am," he remarks happily.
We visit the Chair Professor on a stormy afternoon at the Hong Kong University of Science and Technology's (HKUST) Clearwater Bay campus. Students, for the most part, are not yet back from the summer break but there is no shortage of academics who stroll through the corridors, coffees-in-hand.
James' 28-year career has seen him settle in places as diverse as Paris and Baltimore. But after receiving a call from a former PhD advisor, who had just begun teaching at HKUST, he packed his bags for Hong Kong where he joined the institution as a visiting scholar. That was 20 years ago, he reminds us. The MSc in Business Analytics programme James now heads launched as recently as 2017 (he took over the role earlier this year), welcoming around 100 students annually for the intensive one-year Master's degree across two cohorts.
"We've been teaching statistics and data analytics forever. What we're trying to do now is develop students who have those skills, but also the business acumen to navigate a corporate environment and become the managers of the future."
Beyond banking
The charismatic 53-year-old admits universities don't always get it right. "We can do the academic side of things very well – but what about industry needs? Case studies are fine, but ultimately there is no substitute for hearing from people who are actually in the business world," he says.
His goal is to bring as many of those mentors into the regular teaching environment as possible. Students with data expertise, he explains, frequently list the financial services industry as their ideal destination, but their possibilities extend well beyond Hong Kong's cosy world of banks and hedge funds. "Our role is also to show students the opportunities that are out there," he says, pointing to areas such as real estate where he has actively invited industry experts to share with students.
As an intensive one-year programme, the MSc is less focused on internship-based learning although students are normally exposed to work experience at an undergraduate level. A common stumbling block those students discover is that – in many computer science-related fields – companies often use their own in-house software that differs from what may be taught at university. "It's dangerous for us to teach something that is so highly specialised because it may become redundant pretty quickly. Universities have fallen into that trap in the past, so we have to make it about the fundamentals," he says.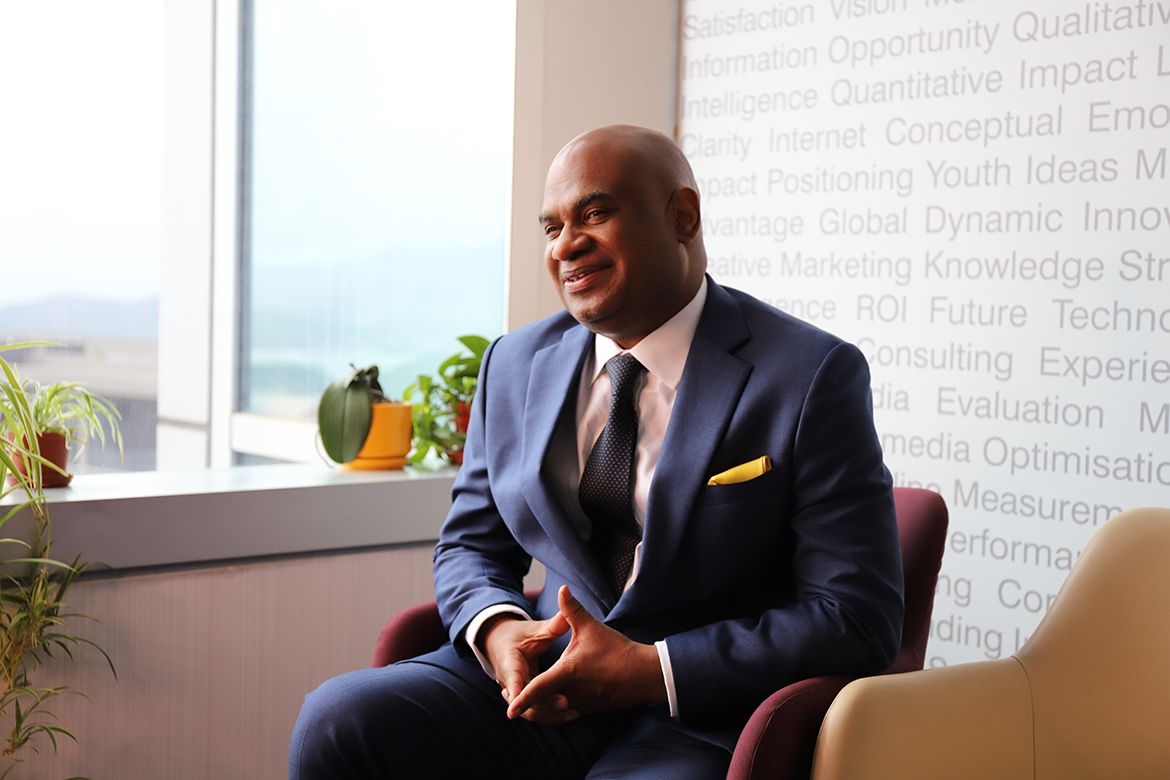 Soft skills
The basics of statistics and analytics are only part of the equation. "It's only quite recently that we have started to think about educating a generation of data specialists who have the toolsets to enter a company and communicate across departments. We don't want graduates who can just talk to the other tech people in the company."
The data analysts of tomorrow, he insists, need a business education that deals with the realities of working life. Some students aren't so sure. "A lot of them just want to join a company and essentially be told what to do. That's not what we are trying to achieve at our school. We want our graduates to be able to be influencers and decision makers," he says.
More importantly, those who don't want that level of involvement will ultimately be phased out. As robotic analysis, artificial intelligence, and machine learning advance, pure data science roles face an uncertain future according to James. "You have to remember that machines are not smart. They can do certain things well, but the real value comes in deciding how to use the tech, not in the tech itself."
This subtlety takes some time to get through to students, he admits. "I'll give my students the formula for a problem – let's say it's a simple regression model. They go away to calculate it and I often ask: Is that the answer to the question you want? That throws them. Ultimately, it's the difference between data analysis and mathematics. I want them to think: Have I used the right formula to answer the right questions? Have I even asked the right question?"
It's precisely why many of the brightest minds in this area, James explains, frequently come from the fields of psychology or neuroscience. "These so-called 'soft' skillsets are just as important in data analysis."
Hong Kong may be short on the kind of forward-thinking data talent many industries require – but the paucity in graduates is by no means unique to the city. "Most companies have only just been convinced that analytics matter, and even then, they may still be sceptical. So that will be the big challenge for our graduates – how do you prove your value to the company?"