HongKongEcho: Onwards and upwards for luxury retail?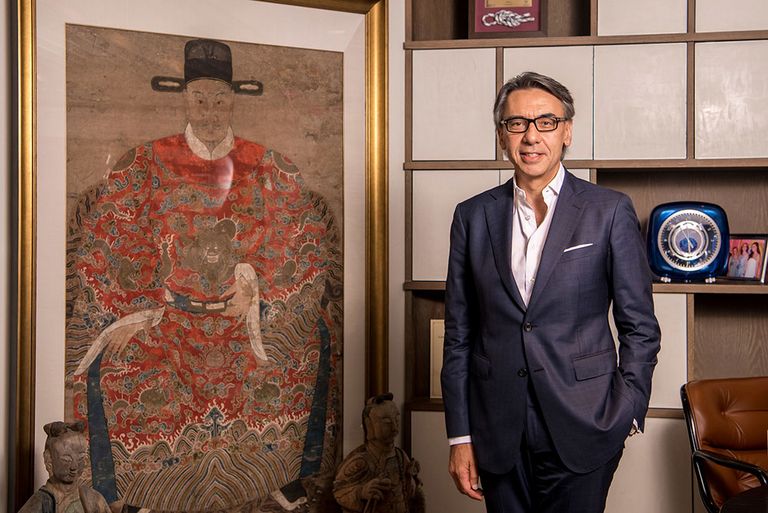 A crisis is one thing. Two in a row is cause for despair. Luxury retail may be down, but it's far from out according to the man at the helm of luxury group Richemont's Asia Pacific operations.
Few CEO offices feel quite as refined as that of Alain Li's. On the wall to your right hangs a framed antique garment. To your left, a neatly arranged wooden desk features folded copies of the day's Financial Times and the South China Morning Post.
A closer look at the table reveals two frogs – one in crystal and another in porcelain – perched alongside his computer screen. "I have an affection for collecting all kinds of frog ornaments," Li confides, revealing a pair of matching cufflinks in the creature's image.
The affable and articulate Asia Pacific CEO of luxury group Richemont is hosting us in his sixth-floor office in the heart of Hong Kong's Central business district. The building's broad circular windows, he explains, are ideal for feng shui.
You cannot blame him for seeking out good fortune in times like these. Hong Kong's luxury market – and the wider retail industry – is facing a struggle unlike anything he would have witnessed in his 14-year tenure at the Swiss-headquartered group whose brands include the likes of Cartier, Montblanc, and Jaeger-LeCoultre.
"It's certainly been a tough 12 months. But hopefully we've already reached the bottom," he says, "so now the only way is up".
The luxury lowdown
Tough is an understatement. Even before the COVID-19 outbreak hit Hong Kong, social unrest in 2019 kept many mainland Chinese tourists away from the luxury retail hotspot, causing double-digit declines in the value of luxury goods sales in the city.
Some brands shuttered stores to reduce their footprint. Others withdrew from the city entirely.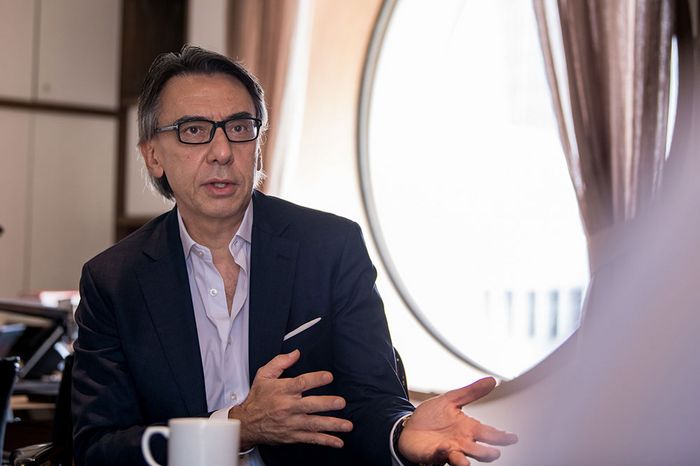 By February 2020, the already-weakened sector was feeling the additional blow of COVID-19 travel restrictions. That month, mainland Chinese tourist arrivals fell a staggering 99.3% year-on-year. "Unfortunately, it's been something of a perfect storm," says Li.
"We know there have been layoffs and that some resizing will have to happen. But it's important that – collectively – we're able to get together to rebuild the sector as brands, landlords, and the government."
Some of those landlords made the headlines in the early months of 2020 for refusing to ease rent pressure on struggling tenants. "I think that is starting to change, even if perhaps it could have begun a little sooner," he says.
The hope for Hong Kong
If there is one upside, it's that mainland China may begin to offer some signs of recovery.
According to Bain & Company, top performing brands in the mainland recorded year-on-year sales growth for the first quarter of 2020. Those shoppers who decide to brave the brick-and-mortar shops in the mainland are also more likely to have a higher average spend than the previous year even if average footfall has dropped substantially.
"Hong Kong will be very well placed to capture the opportunities as travel restrictions gradually begin to relax," he says.
Encouraging, certainly. But the reality is that the damage will take some time to repair. The value of the global luxury retail industry is expected to shrink to a four-year low to US$865 billion according to Euromonitor International. Hardest hit will be the Asia Pacific region, where sales in China are estimated to drop by 22%.
Regardless, Hong Kong's favourable positioning will be hamstrung until ongoing social tensions are resolved. "Until the fog clears around the social unrest, there will still be an impact on the number of visitors arriving in the city," says Li.
"Hopefully, we will be able to come back to some extent. The pace of the recovery is another question, but I think Hong Kong should be confident and believe in itself," he says.
"It has to play to its strengths as a highly advantageous location that is home to possibly the best luxury retail infrastructure anywhere in the world, with a strong notion of quality and service. This is part of our DNA that keeps us ahead of many other places."