Events
Luxury Symposium 2018 recap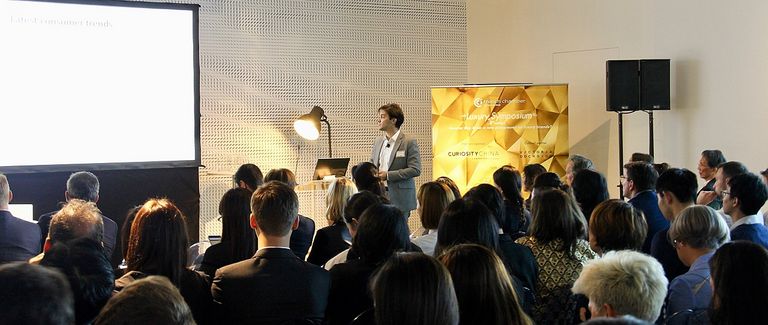 On 5 November 2018, business leaders, executives and key players from the luxury industry gathered for the French Chamber's Luxury Symposium at the slick surrounds of K11 @Victoria Dockside.
Now in its 3rd edition, the half-day conference continues to ask the tough questions for an industry in constant transformation. With a program devised by the Chamber's Luxury & Retail Committee, this year's agenda saw a close analysis of the subjects shaping the luxury industry in Hong Kong for the years to come. Notably: Travelling Chinese consumers, 'new retail' and sustainability.
This year also marked the first edition of the Retail in Asia 'Best Retail Experience Award', the prizes for which were presented at the end of the half-day conference. Congratulations to the winners:
Luxury Pop-Up Store: Les Gens Asia
Luxury Permanent Store: Devialet
Lifestyle Pop-Up Store: LORE
Lifestyle Permanent Store: L'Officine Universelle Buly
Omnichanel: HOLITION
The event would not have been possible without the valuable support of our sponsors Farfetch/Curiosity China, Ferrari Group, KMPG as well as our partners Retail In Asia, GL Events, The Murray Hotel, WAN (Corporate Services) Ltd, Jing Daily and Evenium ConnexMe.
Check out the presentations from the day on the major topics: Travelling Chinese consumers, 'new retail' and sustainability.
Likewise, relieve the highlights below!