Also
46 applications approved for our members under the Future International Talent Scheme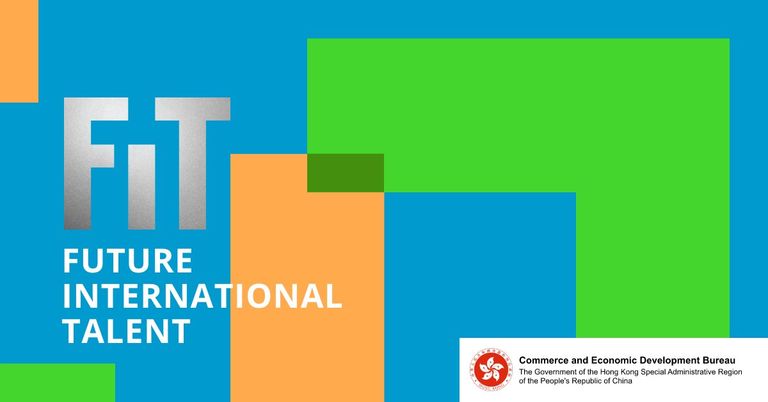 We're delighted to announce that all 46 applications we submitted on behalf of our members have been approved under the Future International Talent Programme.
Launched by the HKSAR Government in February 2021, this scheme is available only to members of the relevant Chambers of Commerce and aims to create entry-level job opportunities for fresh and recent graduates with priority accorded to creative industries[1] or creative roles in other industries[2].
Second round
For any of our members who missed out, a second round of applications is now live. Applications close 31 March 2021.
Our members can apply for a subsidy of HK$5,610 per fresh graduate or to-be graduate with no work experience, and HK$10,000 for a candidate with no more than five years of work experience. The subsidy will last for a maximum of 12 months per job position.
Your company must be a member of the French Chamber in Hong Kong to apply. Not a member already? Join us today.
Please do not hesitate to contact us with any questions.
Apply now
Download the full application form.
Applications must be submitted directly to the Chamber at marie.wegiera(@)fccihk.com by 12:00pm on 31 March 2021. Please ensure you read the full guidelines before submitting your application.
Engage our recruitment services
We run a fully licensed recruitment agency that is here to meet all your talent needs. You can engage our services in the hunt for the right candidate under this scheme – or for your general recruitment purposes. Get in touch to find out more.
Requirements and details
For a full list of requirements and further details, please consult this document.
Eligibility of Applicant Company
An Applicant Company must:
be a member of a participating Chamber of Commerce (i.e. the French Chamber in Hong Kong)
be a company registered in Hong Kong (including business and non-governmental organisation);
be a holder of a valid Business Registration Certificate issued under the Business Registration Ordinance (Cap. 310) of HKSAR with the name of company shown on the certificate the same as the name of the Applicant Company in the application form, and is valid as of the date of application;
have an established physical office in Hong Kong; and
have commenced its current business before 1 January 2020 and is still in operation at the time of application.
Eligibility of FIT Candidate
A FIT candidate must:
be a HKSAR resident over 18 years old holding a valid Hong Kong Identity Card;
be a fresh graduate in 2020 or 2021 with no post-graduate full-time work experience, or a recent graduate with no more than five years of work experience;
be a holder of accredited certificates, diplomas, degrees obtained in programmes of post-secondary or tertiary institutes, or have relevant work experience; and
have not been employed by the Applicant Company within six months before the date of application.
Details of Job Position
The job position must:
(a) be a new and full-time job position, generally for not less than 12 months and in any case no less than 6 months;
(b) offer training opportunities to equip the candidate for full-time employment in the relevant sectors; and
(c) not be replacing existing jobs.
---
[1] Advertising, architecture, design, digital entertainment, film, music, printing and publishing, and television
[2] For example, product design, marketing/branding, customer experience design etc.