Celebrate music with TV5MONDE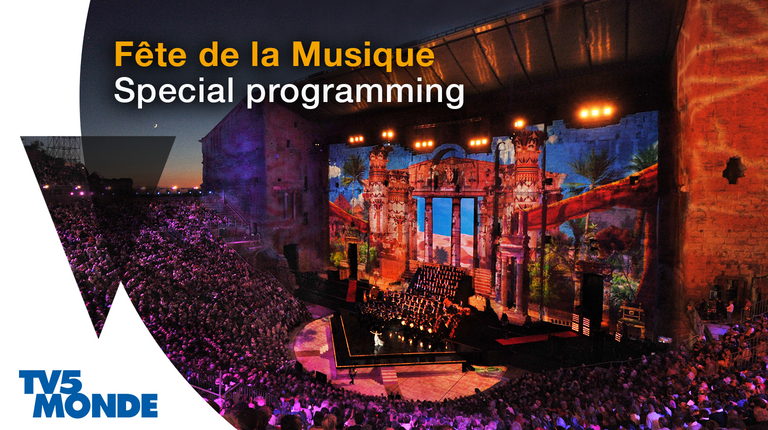 Celebrate music with TV5MONDE, the world's cultural TV network in French.
The Fête de la Musique, also known as World Music Day, is a vibrant and festive celebration of music that takes place annually on June 21st. This unique event was born in France in 1982 and has since spread to over 120 countries worldwide.
On this musical occasion, TV5MONDE will broadcast throughout June a variety of programs that showcase the diverse range of musical genres and styles represented during the Fête de la Musique. You will get to watch stunning shows, including the concert MUSIQUES EN FÊTE in the iconic Théâtre antique d'Orange, the award-winning documentary film LES INDES GALANTES, or the musical TV series ReuSSS.
TV5MONDE's rich selection of programmes in June makes it a must-watch for music lovers! Find out more here about the complete line-up, available live on TV5MONDE's channels or on replay.
Happy Fête de la Musique!