Christian Louboutin opens new boutique in Hong Kong and its first in Macau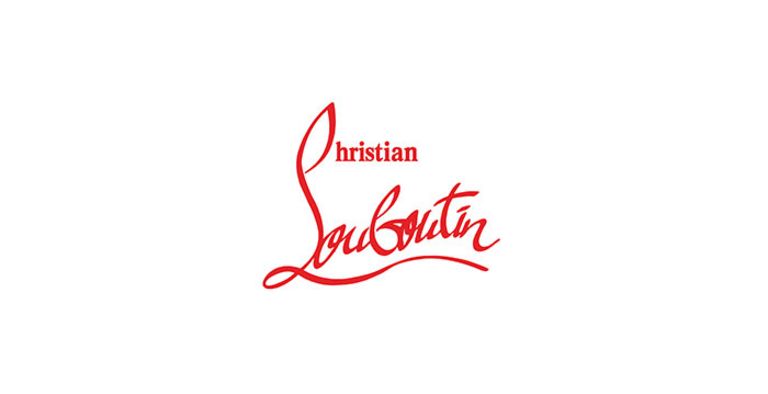 Renowned Maison Christian Louboutin has announced the opening of its new boutique in Landmark Prince's, Hong Kong, as well as its inaugural boutique in Macau located within Shoppes at Four Seasons.
Discover Christian Louboutin in Landmark Prince's
The new women's and men's boutique reflects the Maison' signature visual elements whilst nodding to Christian Louboutin's creativity and eclectic aesthetic.
A first glance at the façade already announces a perfect journey to Paris. Inspired by the very first boutique in the Galerie Vero Dodat - opened in 1991 - the red tiles contrast with the shades of the terracotta and the petroleum blue ceramics. The zinc patina arches are reminiscent of the Parisian kiosques.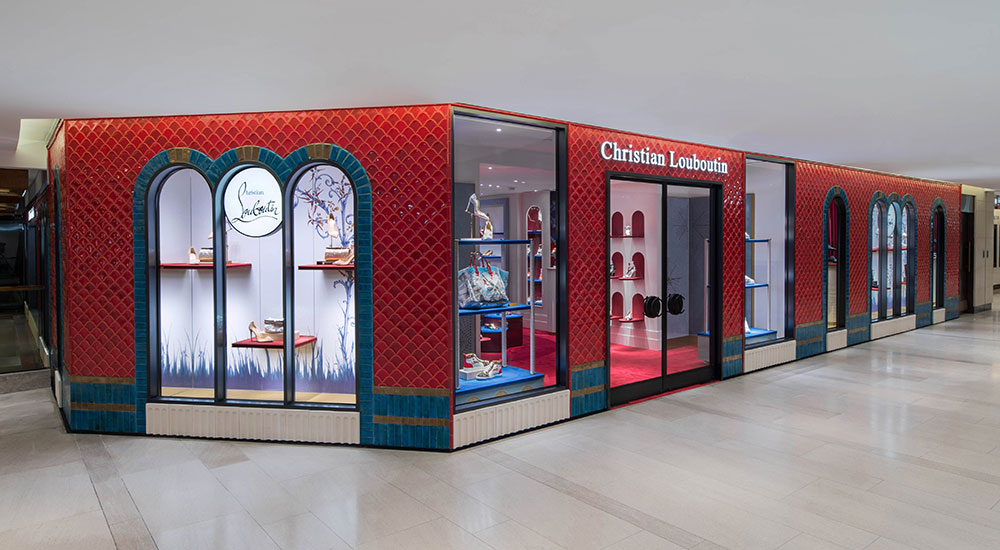 Inspired by Christian Louboutin's neo classical and elegant Parisian apartment, the store gives a unique home atmosphere where women feel like they are in the salon of a friend who loves them and knows them well. True to the designer's apartment, the boutique is surrounded by blue tones whilst it is floored with the house's emblematic red carpet.
In the centre of the vestibule, some of the women' shoes are displayed on a blue suedine podium. The walls, revealing a neutral flowered wallpaper recreate an airy and delicate ambiance. As a celebration to Christian Louboutin's love for craftsmanship, silk panels from 'Creations Metaphores' dress up the room. The cosy and intimate nook surrounded by sofas, where whimsical and imaginary fruit trees are depicted on the wallpapers, creates a relaxing atmosphere that leads customers to the red soles wonderland.
A triple unstructured archway leads to the men's room. From walnut wood to the gold stained mirrors through warm colours, a luxurious atmosphere emanates from the room. The wallpapers in shades of brown and beige bring a masculine touch. The displays made of wood and adorned with spikes is a nod to the world of Christian Louboutin and his studded shoes.
The new capsule collection of Cabaraparis, a tribute to Christian's hometown Paris, is exclusively available at the new Landmark Prince's boutique.
Hong Kong store
Shop 137-138, 1/F, Landmark Prince's
Tel: +852 2549 2022
Macau store
Shop 2809, Level 2, Shoppes at Four Seasons
Tel: +853 2828 3860