HongKongEcho: Why Hong Kong must dare to diversify its economy for the post-COVID era
Pivot away from an over-reliance on pillar industries and embrace technology, education, and sustainability. That's what Hong Kong needs to get up to speed with a new future, says Janet Pau from the Economist Corporate Network.
"There are always lessons from a crisis. It's just a matter of whether you learn the right ones or the wrong ones," says Janet Pau, Director of the Economist Corporate Network. "For Hong Kong, the right lesson is to think about how to retool and equip the city for the future."
The Hong Kong-raised, US-educated Pau greets us with the latest copy of The Economist in hand. By chance, this week's cover features China in the guise of a stencilled dragon alongside a typically provocative headline about the mainland and its ties with Hong Kong.
It's a fitting prop for our chat. After all, Hong Kong is facing up to tough questions about the direction it takes in the wake of what Pau describes as a "triple crisis".
Hong Kong's economy – "although I'd separate the financial services sector from the 'real' economy," she notes – entered its first recession in a decade in late 2019 off the back of the US-China conflict and city-wide protests. Then COVID-19 struck.
"On the upside, Hong Kong has a real opportunity to develop a fresh economic agenda out of this crisis," she says. "Put simply, it needs a new plan that embraces the 'new' economies of the future."
The case for a tech-driven future
An obvious starting point is tourism. The number of mainland Chinese travellers visiting Hong Kong has been on the decline in recent years, with just over 43 million arrivals recorded in 2019. The impact of social unrest that year – and its perceived anti-China sentiment – will prevent a return to the glory years the sector experienced post-SARS, according to Pau.
"We need to wait and see if there is a substantial structural change in the industry, but I think there is a fair chance you will not see mainland tourists come back on the same scale as before," she says. "Going forward, that means Hong Kong will need to attract tourists from places like Japan, South Korea, and South East Asia."
It must also prepare for a China that seeks to be less dependent on trade. Hong Kong's logistics and trade sector, another pillar industry which itself employs over 700,000 people, will bear the brunt of this trend.
"Hong Kong produces great talents, but most cannot compete with the best and brightest from across the globe
"One way to absorb these impacts and grow for the future is to enhance the tech and innovation sector while generating a culture of entrepreneurship. Currently there is a distinct lack of diversity of major industries in Hong Kong, partly due to a longstanding conservative approach to government."
Hong Kong should use this critical moment to reposition itself as a place where tech startups can prototype products for the future, and not just finance them, she says. Today, those startups are far more likely to choose Shenzhen to build products on a small scale. "That is not necessarily a bad thing, but ultimately it doesn't provide employment for Hong Kong. Of course, we are limited by real estate to some extent, but that doesn't mean we can't look to provide more makerspaces where young people can really embrace building prototypes."
Teaching tomorrow
The post-COVID era is also an ideal moment to change the way Hong Kong thinks about its physical and digital development, says Pau.
"Hong Kong needs to not only think about its hard infrastructure, but also the connectivity and soft elements that are required to be a global player in the digital economy. What is a sustainable city? What is a smart city? These are the questions it needs to come to terms with."
Hong Kong can better leverage its experience in building densely populated urban centres while preserving areas with ecological benefits, says Pau. "This is a big opportunity within the context of the Greater Bay Area, whereby Hong Kong can share its best practices with counterparts in the region to complement its unique position in serving as a green finance hub."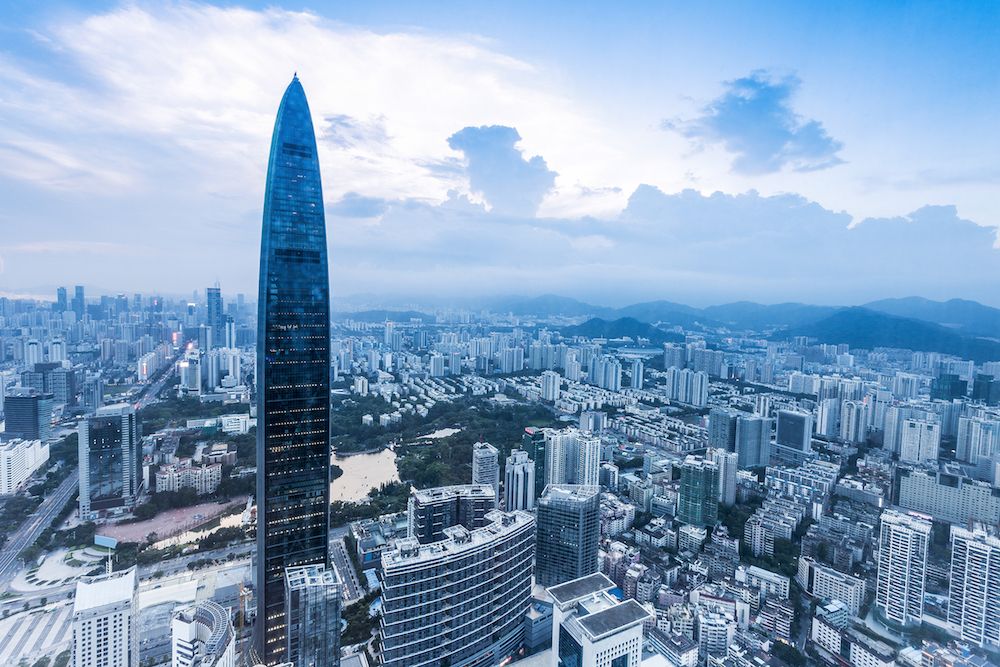 Ultimately though, she pinpoints education as a vital component for Hong Kong's new economic agenda. The city's top universities regularly feature in the top 100 global rankings and have produced one of the most highly educated populations anywhere in the world.
That is a solid base, but it will not be enough for an innovation-led future.
"Hong Kong produces great talents, but most cannot compete with the best and brightest from across the globe – the nerds, misfits, and creative people – who choose places like MIT or Stanford to pursue their education. Those talents simply don't perceive that there is as much space for creativity in Hong Kong."
A greater focus on a more rounded education system that embraces design thinking, creativity, and digital skillsets would go part of the way to equipping the city's next generation for the future.
"I hope Hong Kong can be a place where people are accepting and tolerant of differences, as that is a major factor in generating creativity. It's part of what makes this city special."