Companies news
KPMG: Greater Bay Area retailers increase focus on digital strategies, survey finds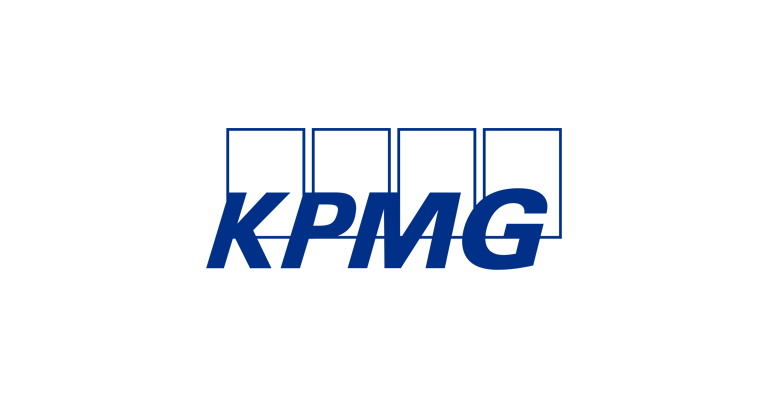 Retailers in Hong Kong and nine mainland China cities of the Greater Bay Area (GBA) are increasing their use of both direct-to-consumer e-commerce and third-party e-commerce platforms, with a majority of respondents also implementing GBA-specific strategies, according to a joint survey by KPMG China, GS1 Hong Kong and HSBC.
The fifth edition of the study, titled Retail's Realignment: The Road Ahead for Omnichannel in the Greater Bay Area, surveyed 2,053 consumers and 400 senior retail industry executives in Hong Kong SAR and nine mainland GBA cities and examines the digitalisation and technology trends and related corporate strategies in the retail sector. It finds that as consumers embrace an increasingly online-to-offline (O2O)-driven retail ecosystem, companies need to focus on making the online experience user-friendly, engaging and easy to transact on. According to the survey, one in two (50%) of Hong Kong consumers said they felt more comfortable about shopping online since the start of the pandemic, not far behind the 59% of respondents from the nine mainland China GBA cities surveyed. Tellingly, 24% of Hong Kong consumers and 23% of those in the mainland GBA cities say they could live without physical retail stores.
Alice Yip, Partner, Head of Consumer and Industrial Markets, Hong Kong, KPMG China, says: "Consumers are buying more online than ever before, and the retail brands who have best survived this rapid transition are those who have proven agile in their response to the growing demand for digital engagement. Hong Kong and mainland China GBA retailers are already implementing strategies for regional growth across the region while also looking to expand into Southeast Asia, with industry leaders emphasising the need for adequate localisation of products, services and marketing approaches to attract the growing pool of digital-savvy consumers."
The survey finds 73% retailers surveyed are implementing a GBA-specific strategy across one or more of their business functions. The most common business functions for which 43% of surveyed retailers are implementing a GBA strategy are sales and marketing and communications, as companies look to attract customers in the mainland China market. Thirty percent of those retailers polled are developing a GBA programme for fulfilment, logistics, operations or supply chain management.
The majority of consumers surveyed expect a seamless transition from an in-store experience to an online experience. At the forefront of these expectations is Generation Z ("Gen Z"), with 73% of Gen Z consumers in Hong Kong and 86% in mainland GBA cities expecting a swift response to product enquiries logged on online chat, and expecting brands to use tech including AI to help shortlist new products. They also expect AR functions to help them make better purchases online (61% in Hong Kong and 82% in mainland GBA cities). The research also shows Gen Z consumers prefer contactless shopping (60% in Hong Kong and 77% in mainland GBA cities). Seventy-six percent of retailers surveyed are adopting at least one type of Gen Z-specific strategy.
While shoppers are unequivocal in their expectations, the study suggests retailers are failing to react fast enough to consumers' O2O needs. The research shows a vast gap between customer expectations and what retailers are delivering, with 77% of Hong Kong and 85% of mainland respondents in the GBA indicating that retailers need to have a better connection between channels and create a seamless customer journey. Among retail executives surveyed about their actions to enhance customer experience, only 39% of businesses were currently focusing on the integration between physical stores and online, suggesting a significant gap in retailers' O2O propositions.
Anna Lin, JP, FCILT, Chief Executive, GS1 Hong Kong, says: "Consumers expect a seamless transition from an in-store experience to an online experience. They also want to engage with brands across social media and other digital media and they expect brands to use technology to improve customer service, ease of payments, flexible delivery options and convenient returns." This suggests that brands and retailers who forge an online-to-offline solution that encompasses multiple digital points of engagement will enjoy a significant marketplace advantage in the future.
"GS1 unique product identification provides a way to bridge the gap between physical and digital, and creates one source of truth for product information along the supply chain. By registering products with internationally recognised standard identifiers like GS1 barcode, it gives every product a clear, accurate and consistent digital identity across different channels, enabling a more satisfying consumer experience in search, share, purchase and ease of return. Ultimately, this gives consumers a greater level of trust and loyalty relating to the products they buy."
About two-thirds of consumers (65% in Hong Kong and 67% in mainland GBA cities) said that they had become more comfortable using digital payments. Retailers are taking actions to enhance customer experience, with 30% of surveyed respondents citing that they are prioritising technology investments in order to create a seamless purchasing and transactional process.
Lewis Sun, Head of Product Management, Asia Pacific, Global Liquidity and Cash Management, HSBC, says: "In order to deliver a seamless customer journey, more retailers in the Greater Bay Area are looking for a single platform that can take payments from multiple channels – from credit cards, bank transfers to e-wallets. At HSBC, we observed exponential growth in the transactional volume of our Omni Collect payment solution in Asia since it went live in 2018. In Hong Kong and mainland China alone, the volume has increased 125% year on year in April 2021, while the transactional value has grown 165%." As retailers and brands develop more complex digital channels and deploy new technologies, sourcing, upskilling and reskilling talent to build a future-ready workforce will be a key priority for retailers in navigating the new normal and capture growth opportunities. With technical areas such as IT and systems support (38%), data analytics (35%), and research & development (31%) identified as top areas demanding more workforce, professional development programmes as well as talent exchange within the GBA will provide opportunities to fill the gaps.
While convenience is important, the survey also finds authenticity is the number one attribute attracting consumers to brands in amid the pandemic, in both Hong Kong and mainland GBA cities with 68% and 65% of consumers respectively more conscious of product origin and authenticity, as their focus on health, sustainability and well-being are sharpened. Demonstrating authenticity and explaining purpose is thus also more important than ever before for retailers to build trust with customers.