Companies news • Members
Matching entertainment and lifestyle at Longines Masters of Hong Kong 2019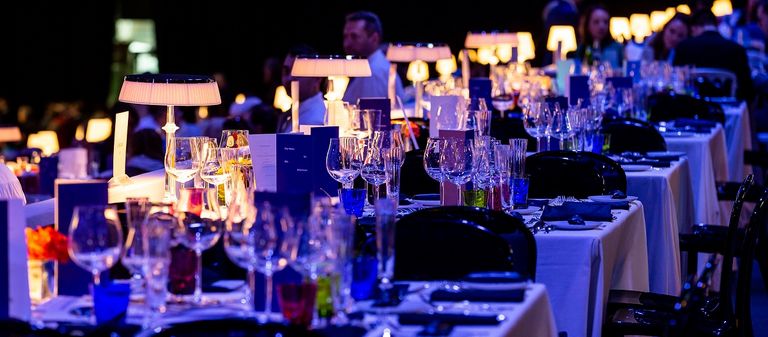 Hong Kong will once again fall for glamor as the new season of the Longines Masters Paris-Hong Kong-New York enters its halfway point February 15-17 at AsiaWorld-Expo. For its 7th edition, the Longines Masters of Hong Kong promises to dazzle all not just with heart-pounding competitions but also world-class entertainment, luxury and gastronomy that will drive the legendary vibe of the world's most glamorous showjumping event.
EEM Society – The Quintessential Luxury Experience
Imagine a place where horses are the center of everything: culture, cuisine, entertainment, business. Where the fascinating gravitates by day and night, and each and every detail is curated – this is the EEM Society, a VIP experience that blends luxury, glamor and networking in the very heart of sport at the ringside. This year, guests are treated to an exquisite fine-dining experience curated by Hilda Chan, one of the leading female chefs of her generation and Asia Ambassador of Disciples Escoffier International Asia. Her gastronomic creations, blending delicate design and unmatched taste as in French Pigeon with Foie Gras, Black Truffle, Morel and Porcini in Port Wine Sauce as well as Grilled Black Cod Champagne Sauce with Sabayon, paired with Château Patache d'Aux and G.H. Mumm Champagne, together with Noir Chocolate Dome with Crunchy Hazelnut Layers or Milk Chocolate Mousse-Raspberry Crème Brulée with Hazelnut Crunch, will add depth to the 3 levels of hospitality under the banner of EEM Society.
Whether it's a relaxing downtime at the new New York Premium Seat & Terrace with a free flow of drinks and canapes, or a more sumptuous indulgence at the Imperial Suite by Baccarat, lavishly decorated by the Series global partner Baccarat, an evening with EEM Society is a VIP experience unlike any other. Guests can find that on the tables will be adorned with exquisitely-made legendary glass sets, will be delicately illuminated with Bonjour Versailles lamps designed by renowned French designer Philippe Starck.
Spectacles on Horseback
Elegance is the name of the game in equestrian world, and who else can express it more eloquently than equestrian artists Frédéric Pignon and Magali Delgado? The creators of world-famous equestrian show Cavalia are back to Hong Kong to present throughout the 3-days, a unique performance, combining horse, music, dance and multimedia. Also showcasing harmony between the rider and the horse is homegrown Asian Games gold medallist Jacqueline Siu, who will join this year's Longines Masters of Hong Kong as guest performer to display her special partnership with her mount in their first dressage performance on home soil. Each daily performance will be a unique demonstration of advanced Dressage, a sport originating from classical horsemanship, where horse and rider – through skilled training – can execute high level movements with power and grace.
'Feel the vibe' and Light the Night with Incredible Evening Entertainment
The night is always young at the Longines Masters of Hong Kong, even when competitions are over. Vibrant happenings continue long into the night at the bar and lounge where glittering after-parties take place, more so with the exclusive DJ set by Special Guest DJ Henri PFR on Saturday night. The fresh prince of the turntables and international chart-topper with a cult following on- and off-line will shake up the dance floor at AsiaWorld-Expo, like he does in the International electro scene!
Entertainment for Kids & Kids at Heart
Mini equestrian fans will have their curiosity satiated at the much-loved Kids Corner, which will be taken care by the Kids' Gallery. More art and craft workshops such as Equestrian Horse-show Toss Challenge and Show-jumping challenge will keep the little ones and their parents entertained.
There are also other activities including the famous Longines Carousel, the Longines mini-obstacle course and the HKJC Virtual Reality racing game on offer too. Save the Children will drive kids' initiation into the equestrian sports with a special hobby horse training on the track, which is culminated in a Hobby Horse Competition on February 16 (Saturday afternoon) in the Prestige Village.
Shopping, Unique Experiences and More
The Prestige Village sits alongside the paddock and offers guests a wealth of family and lifestyle experiences to enjoy all day long. An impressive array of exhibitors will be present from the likes of Longines who will present elegant time pieces as well as its Conquest V.H.P. 'Very High Precision' model, which represents a new achievement in the field of quartz, combining great precision, high technicality and a sporty look, marked by the brand's unique elegance at their boutique. A dedicated equestrian corner brings together the likes of Kingsland, Fieldstone, Horse Pilot and Equicty. Hermès Sellier will give visitors a chance to experience the brand's equestrian goods, not to mention a fabulous wealth of themed gifts and novelties featured in the Longines Masters Merchandising Booth.
An exciting lifestyle exhibitor line-up includes Asia Marine, Robert Mark Safaris and KEF. Technology and art also get their fair share of the spot-light with the Maserati Simulation Driving Experience and some of the finest arts and opulent silverwares from the Official Art Gallery Partner, Macey & Sons who will organise a Lucky Draw to win a trip (flight and accommodation) to New York to visit Macey & Sons Gallery in April 2019 and the Longines Masters of New York.
Enjoying so much spectacular show-jumping can work up an appetite. Marriot, Monsieur Chatté, La Station, Ciao Chow, L'Ami Café, XTC Gelato, and Tri among others will be on hand to satisfy guests. VIPs will enjoy the whole-new EEM Society, redesigned this year to offer the best sports-viewing & gastronomic experience.