Companies news
Maxime Pruvost (BEE Retail), French Chamber in Hong Kong member, wins French Entrepreneur Abroad Award at the 2022 CCI France International Trophies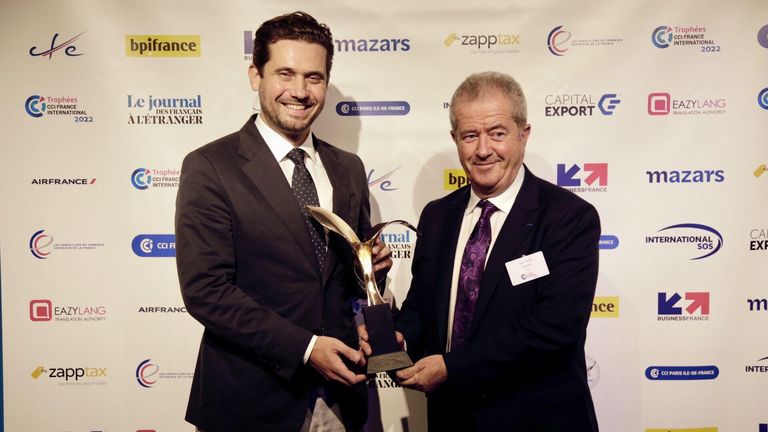 The French Chamber in Hong Kong is delighted to announce that Maxime Pruvost (Founder, BEE Retail) was awarded the prize for French Entrepreneur Abroad at the third edition of the CCI France International (CCIFI) Trophies on 27 June 2022 in Paris.
A former winner of the Chamber's own SME Awards for his work bringing sustainable retail solutions to brands in Asia, Maxime beat competition from the worldwide community of French Chambers in 96 countries to take home the award and represent Hong Kong on the global stage in front of the 500 guests on the night.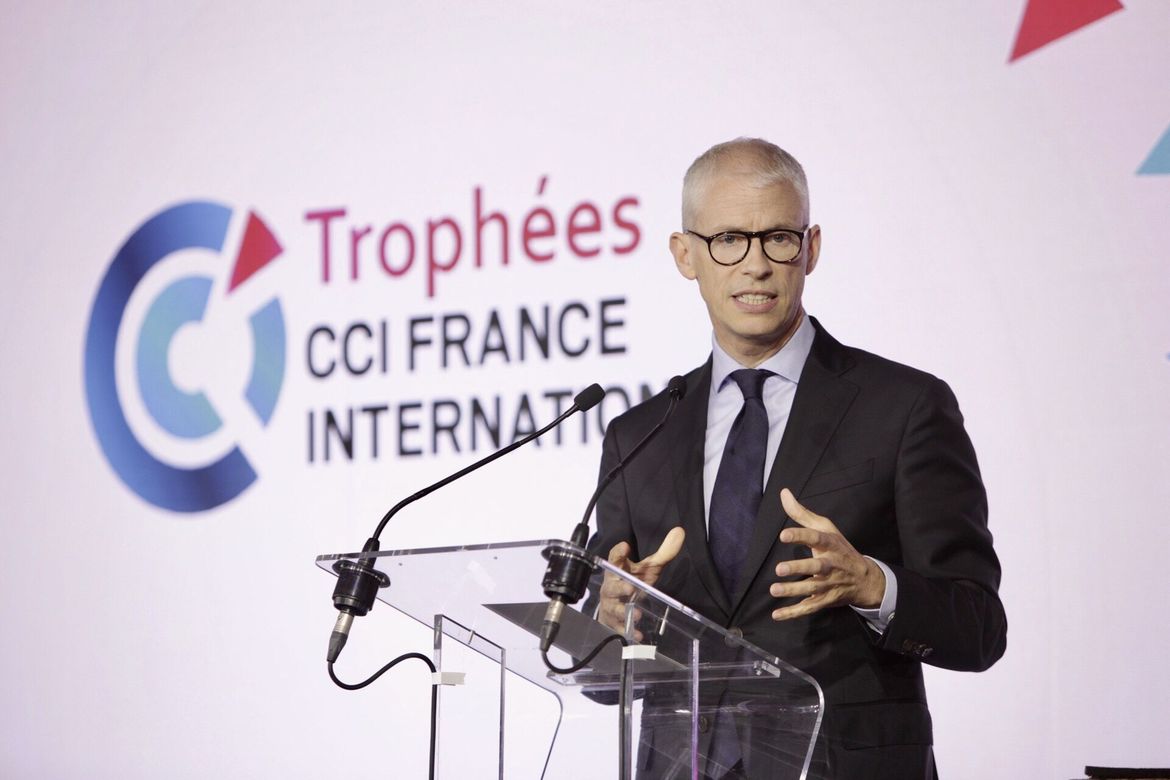 The ceremony was also attended by Franck Riester, Minister Delegate for Foreign Trade and Economic Attractiveness.
You can find out more about Maxime's Hong Kong story in the 100th edition of our HongKongEcho magazine here.
Congratulations to the eight winners of the 2022 edition of the awards.
Aryballe, for the Startup category
Presented by Eazylang
Candidate from South Korea
Bee Retail, for the French Entrepreneur Abroad category
Presented by Memorist
Candidate from Hong Kong
Klaxoon et Puy du Fou, for the Export Performance category
Presented by Bpifrance
Candidate from Brittany and Spain
Safran, for the Corporate Social Responsibility category
Presented by International SOS
Candidate from Mexico
Novo Nordisk, for the Foreign Establishment in France category
Presented by Business France
Candidate from Business France
CCI France Inde, for the French Chamber Solidarity Initiative category
Presented by Caisse des Français de l'Étranger
HTL, for the Special Jury Award category
Presented by Capital Export
Candidate from Brittany
The French Chamber in Hong Kong is the essential platform to grow your business. Interested becoming a member or discovering our full range of business services? Contact us today.
Membership: Stephanie.Frossard(at)fccihk.com
Business Services: Sabrina.Chien(at)fccihk.com