My Hong Kong Story: Hervé Guinebert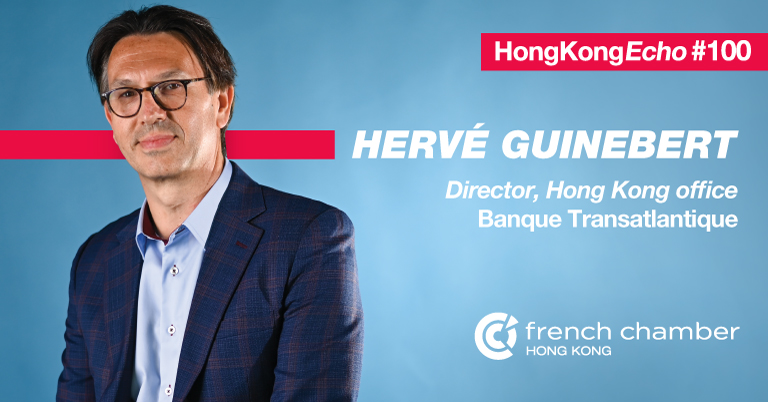 By Hervé Guinebert, Director of the Hong Kong office, Banque Transatlantique, for HongKongEcho #100.
Photography by Peter Parks and Anthony Wallace (Agence France-Presse)
---
My first steps in Hong Kong were not the easiest, and I must concede today that it was not a foregone conclusion that I would stay, especially when you come from a place like Singapore.
When I arrived in Hong Kong at the beginning of February 2014, for a new expatriation, I arrived in one of the coldest periods that Hong Kong has ever known. I had taken off from Paris Charles de Gaulle on a Saturday evening, the temperature read eight degrees. As I was about to take a cab the next evening from Chek Lap Kok, Hong Kong's airport and one of the most efficient in the world, I asked an employee of the airport: "What temperature is it?"
"No more than six degrees, sir..." That was my first surprise, to discover that in this subtropical country, regularly hit by typhoons at other times of the year, it was still possible to have cooler nights than Paris in the middle of winter.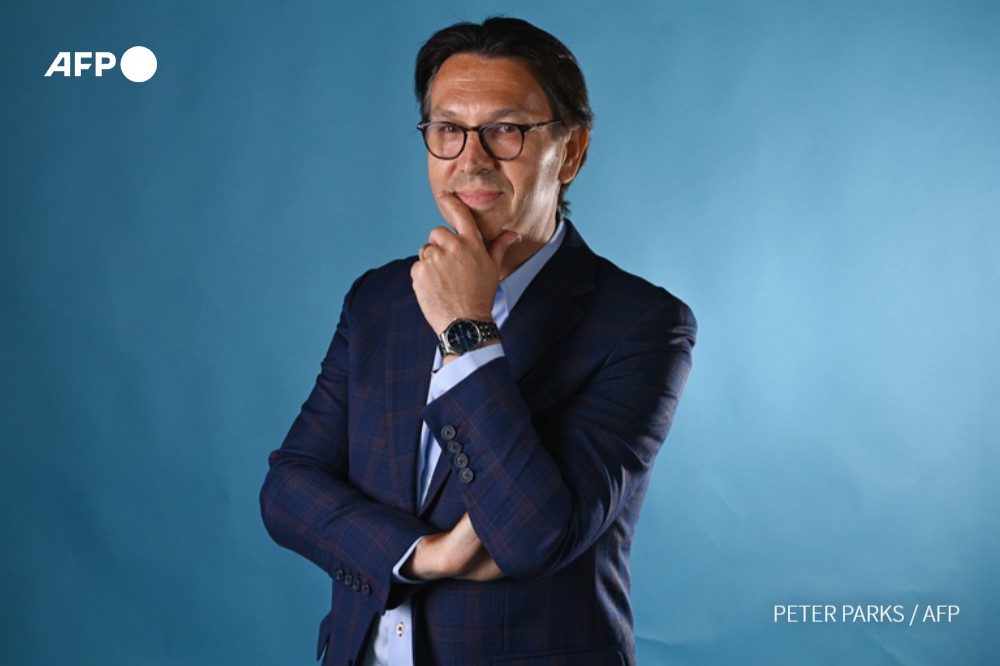 My new colleagues on Monday morning would indeed explain to me that Hong Kong was experiencing one of the coldest periods in the last 40 or 50 years.
Not only was the weather surprising. The noise was incessant, and the crowds were ever-present. The people were mostly indifferent to outsiders, and sometimes borderline hostile. That's not to forget those moments of disappointment when I organised my first visits of potential apartments.
Indeed, there is this reputation that sticks to Hong Kong Island in a maze of interconnected shopping malls, a jungle of high-rise residential towers in the central business district, where land development, global trade, capital accumulation, consumerism and free-market competition distorts all the numbers. Its square meters are the most expensive of the world.
When you come from Singapore, even though the two places can be similar in many ways, it can be a violent change.
I've been living and working in Hong Kong for seven years now, and as it often happens, despite the not-so encouraging beginnings, it's hard not to fall in love with this almost unique place in the world, with both its Chinese influence but also its British heritage.
What I could 'reproach' has become its signature. Its tall buildings: it is also one of the most beautiful skylines in the world. Its density: a crazy energy that transports you.
You almost miss its noisy atmosphere, at times...
And its lack of green – what I initially thought, and what today I see as a 'beginner's mistake' if I dare say so. After all, out of the total 1,108 square kilometres of land in Hong Kong, about three-quarters of it is countryside. Hello, Mother Nature!
Sandy beaches, rocky shores, coastlines, reservoirs, woodlands, mountain ranges, and a variety of scenic vistas make up the majority of the Island.
It's why hiking is one of the most popular activities amongst Hong Kong residents, with a number of incredible scenic views, and it became mine too, to the point of supplanting my tennis practice.
The MacLehose Trail, The Lantau Trail, The Hong Kong trail, The Wilson Trail (all 78 km of it), and the various stretches from Stanley in the south of Hong Kong Island to Nam Chung in the north of the New Territories have almost no secrets for me.
To finish and to paraphrase Winston Churchill, "Hong Kong the most imperfect place I had ever lived, except for all the others…l"