My Hong Kong Story: Pierre-Eric Saint-André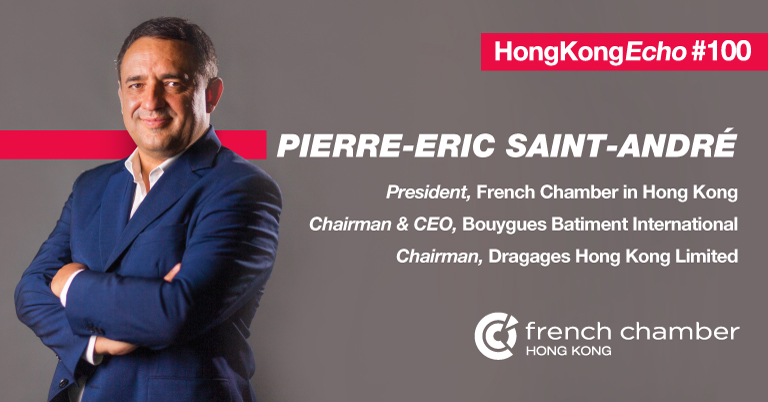 By Pierre-Eric Saint-André (Chairman & CEO, Bouygues Batiment International) (Chairman, Dragages Hong Kong Limited) (President, French Chamber in Hong Kong) for HongKongEcho #100.
---
Hong Kong, for me, has always been an inspiring city which is full of contrasts. The obvious being the sometimes-stifling urban density against the backdrop of mother nature. Or otherwise, the modernity of an ever-changing urban fabric intermingled with traditional storefronts and low-rise buildings.
Working in construction, I see these contrasts closer than most. But primarily, there is this balance between local culture and the city's status as an international hub. I came here because of the latter. I've stayed because I've become attached to this unique piece of rock and its honest, hard-working and bright people.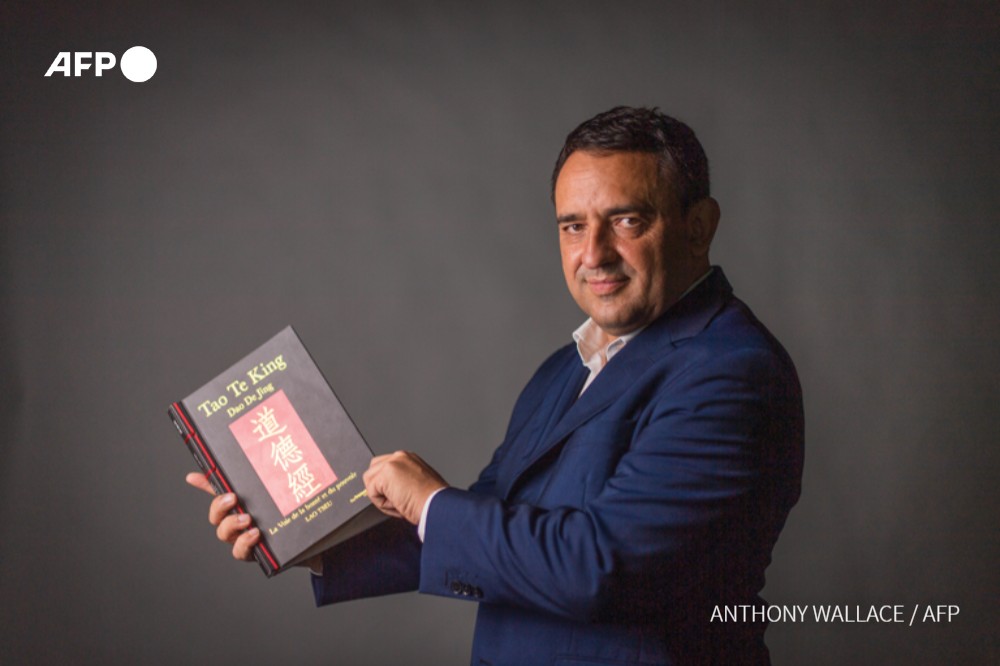 Photography by Peter Parks and Anthony Wallace (Agence France-Presse)
---
MY OBJECT
Shortly after our arrival early 2017, my wife Claire offered me this 6th century BC classic Chinese text, Tao Te King by Lao Tse. Let me share with you some simple and powerful advice from this book: the sage undertakes without boasting of any success, accomplishes his task without expecting recognition, renounces arrogance. Once the challenge is accomplished, he fades away with grace. All I will say is that it was a wise gift.
---
Regarding the challenging COVID-19 times, I will always remember the day of 4 November 2020. While I was driving to work early morning in Hong Kong, I saw a very old man walking alone in the streets of North Point without a face mask and trying to protect his mouth with a tissue. A young woman stopped him at a crosswalk, took a face mask out of her handbag, gave it to him and faded away. That's respect. A wise woman who, for sure, was referring to Tao Te King.