Companies news • Members
Neoma launches contact tracing to help hospitality and commercial properties in the post COVID-19 era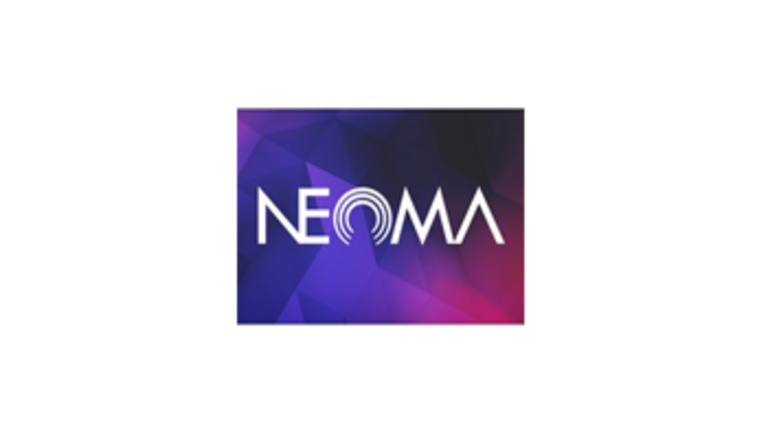 The recent WHO guidelines to impose social distancing and monitor the list of contacts of customers and staff who are possibly ill bring a higher level of efficiency in health management. However, for day­ to-day operations, they are an unprecedented challenge for property operators and owners.
Several solutions have been launched to monitor people's health during the COVID-19 crisis. In China, the Alipay Health Code (a green, yellow or red QR code that indicates the app user's health status) was first introduced in Hangzhou, with the help of Ant Financial,and then rolled out nationwide. On a global approach, Apple and Google are launching a new API (Application Programming Interface) tracking Bluetooth signals of nearby smartphones and shared only with health authorities to help them trace back the contacts of COVID-19 patients over time.
CommerciaI and hospitaIity properties are facing the same challenges to monitor their traffic. Unlike the health sector, they can't rely on Apple and Google API to share proximity data. Unless they deploy temperature checking at every corner, which is rather unfriendly in a lifestyle environment, they can't use the Alipay Health Code to scan QR code everywhere.
Do they have to take the risk to close down for weeks if a case is declared?
Neoma has launched a new module to help hospitality and commercial properties reassure their customers and staff while matching the health authorities' guidelines and respecting their privacy. The module involves two main features:
Anonymous contact tracing via a long range, paper-thin sticker on existing hotel room keys or the existing property mobile app connected to the Gaia App Kit, powered by Neoma, with on-site Bluetooth sensors. The Kit includes a color QR code, the same as the Alipay Health Code, and the code turns green automatically every time members go through a temperature check.
Predictive social distancing-based alerts help staff be aware of which area(s) will have a higher traffic density.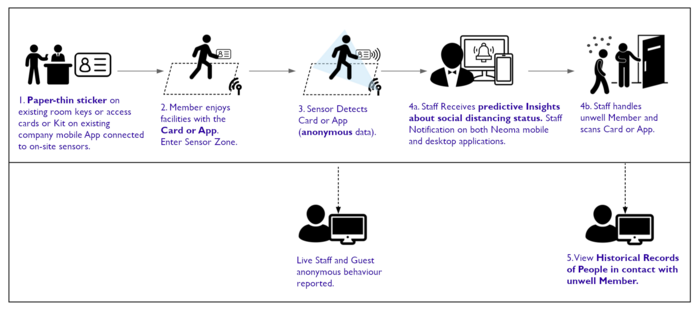 This plug-and-play module offers the ability for operators and owners to significantly decrease financial costs in case of a contamination within the property, follow COVID-19 rules from health authorities and bring safety to staff and customers.
Neoma is a customer journey focused technology company with offices in Hong Kong and India. They combine a wide range of technologies, including loT and AI, to deliver a VIP journey at scale in lifestyle and hospitality properties.
For more information, visit Gaia Hospitality.