The Chamber • Services
Introducing the French Chamber's new Executive Director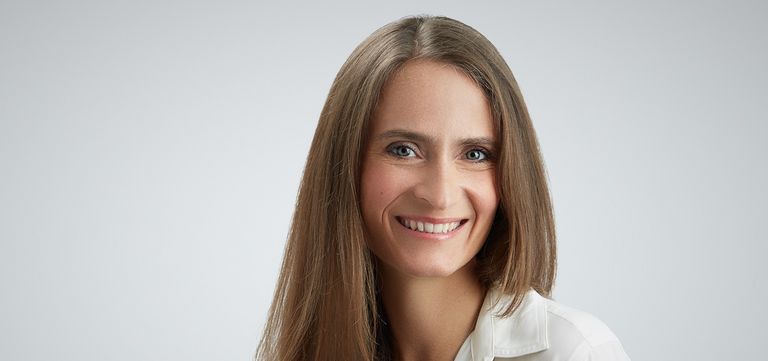 The French Chamber in Hong Kong is delighted to announce the appointment of our new Executive Director, Sophie Leconte. We spoke to her following the announcement to learn more.
Sophie, congratulations on the new role – perhaps you can tell us a little more about your journey up until now?
Thank you! It's my absolute pleasure to step up to the role of Executive Director at an organisation like the Chamber which represents the dynamism, implication and diversity of the French business community in Hong Kong.
I've been in Asia for 17 years – just over six of those in Hong Kong – and it's a region which continues to fascinate me.
As for my professional background, I've worked largely in business development and client relations in the private sector. In Hong Kong I was previously working for Danone before joining the Chamber as Head of Members Services in June 2017.
As you say, you've been at the organisation for the past year, how exactly do you interpret the Chamber's missions?
The Chamber exists both as a platform to connect France and Asia by bringing French business to Hong Kong, as well as to foster closer ties between the local and French business communities.
On the first point we're truly a partner for all the business needs of companies looking to set up in Hong Kong. From meeting over 100 prospects every year in France to offering a wide range of services for companies setting up and expanding in Hong Kong, including recruitment, company setup, bank account opening, domiciliation, visa services and a vibrant Business Centre full of international entrepreneurs.
We also strive to build a strong business community, connecting local and French businesses for their mutual benefit. We're home to 1,000 members across all industries and 20 committees regularly sharing high-level insights but that's only the beginning. Our signature events, partnerships with key local institutions and constructive dialogue with the local government makes us an important player in the city's business ecosystem.
What's ahead for 2018/19?
Firstly, our Annual General Meeting is fast approaching on 20 September which is always a key moment of every year. In the evening immediately afterwards our Annual Dinner will take place and I hope to see many of you there to celebrate the start of a new working year together!
For the year ahead, we will continue to address issues that are important for Hong Kong to make sure our community stays ahead of the game with top-level insights. Beyond that, we're excited to bring the very best service to our members whose own input is equally valuable to making the Chamber what it is today.
Finally, the Chamber is pushing to be a greener organisation. We've already made some positive steps but I look forward to taking more steps towards ensuring a more sustainable daily life as a business.